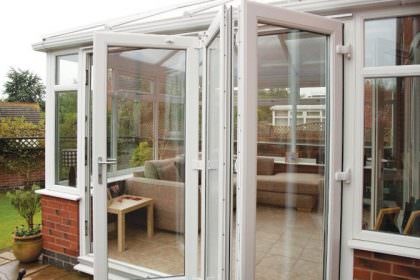 uPVC Bi-Fold doors available for supply and fit throughout Camborne and neighbouring Cornwall towns. uPVC Bi-Fold doors will gift your Cornish home with unrivalled energy efficiency, whilst strengthening the appearance and value of your house. The attractive, minimalist design suit country retreats and town houses alike. The perfect back door!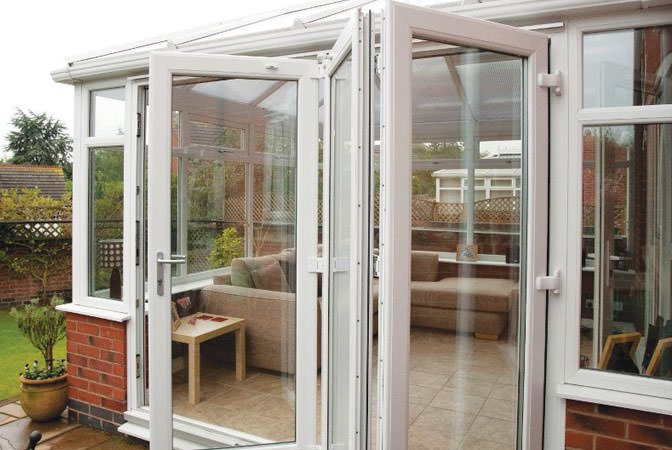 About Cornwall Window Centre and uPVC Bi-Fold Doors
Cornwall Window Centre are amongst the most established and respected home improvements companies in Cornwall. A specialist business that specialise in the supply and fit of beautiful uPVC bi-fold doors, a range of windows, conservatories and composite doors. Established in 1997, Cornwall Window Centre have gathered a wealth of accreditations. Here at Cornwall Windows and Centre, we offer a ten year guarantee on frames and glass.
Why Choose uPVC Bi-Fold Doors for your Cornwall Home?
uPVC Bi-Fold doors are a brilliant choice for your home in Camborne home for a number of reasons. Not only do they look fantastic, but they also tighten your home security, and reduce your properties energy consumption.
When you choose uPVC Bi-Folding doors from us, you choose a company who have dedicated themselves to becoming one of the most respected and sought after companies in Cornwall.
Our in house team of installers are trained to the highest standard, ensuring your uPVC bi-fold doors are fitted to the best of their ability. When working on your property, we'll aim to cause minimal disturbance. After the installation is complete, the work site will be left exactly the way we found it. Minus the new uPVC bi-fold doors of course!
If you have any questions throughout the work, in regards to security or any other factor regarding your new uPVC Bi-Fold door, please do not hesitate to ask one of our friendly team members. We pride ourselves in exercising a personal, caring customer service and will always go the extra mile! If something suddenly springs to mind once we've left, just give us a bell on – 01209 717151.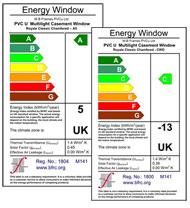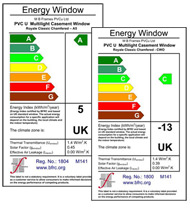 uPVC Bi-Fold Doors Energy Efficiency
In this day and age, it is important to choose home improvement products which lower the cost of your energy bills and decreases your carbon footprint. uPVC Bi-Fold doors are designed save you money on your heating bills.
Double glazed doors successfully trap a thin layer of air within two 28mm panes of toughened glass. This trapped air helps create a thermally efficient barrier within the uPVC door, preventing your expensive heating from leaving your Camborne property. The double glazed door insulation prevents the cold Cornish air from entering your property.
Final Words from Cornwall Windows
Hopefully you've found this blog useful, and you have a further understanding of how our uPVC bi-fold doors can help your property. To summarise, we supply and fit the best uPVC doors throughout Camborne and nearby Cornwall towns. For the most competitive prices for uPVC bi-folding doors, or to find out more information about our careful installations process, contact us today.
uPVC Bi-Fold Door Prices Cornwall
If you feel that our uPVC bi-folding doors are the perfect choice for your property, why not get a free online quote? Our advanced quote engine enables you to create custom quotes in a flash! Simply key in the details of the uPVC bi-fold door you require, and press go. You'll receive your quote instantly, and be able to view it at any time.
Cornwall Window Centre – Made to measure uPVC Bi-Fold Doors throughout Cornwall.