Synseal Replacement Conservatory Roofs for Properties in Saint Austell
We at Cornwall Window Centre are pleased to present our Saint Austell customers our exquisite range of replacement conservatory roofs. These roofs from Synseal are designed to last you for the long-term. Additionally, these stunning replacement conservatory roofs give you superb performance as well. They can help keep your conservatory warm with their great thermal efficiency and as a result you can use your conservatory all year round.
These highly secure conservatory roofs can boost the overall safety of your home. In addition, they also provide you with superior weatherproofing. What's more, in addition to the amazing features they offer, you also get a spectacular addition to your home. These roofs can be tailored to blend in with your property seamlessly. To find out more about how to get your bespoke replacement conservatory roofs for your Saint Austell home, get in touch with us.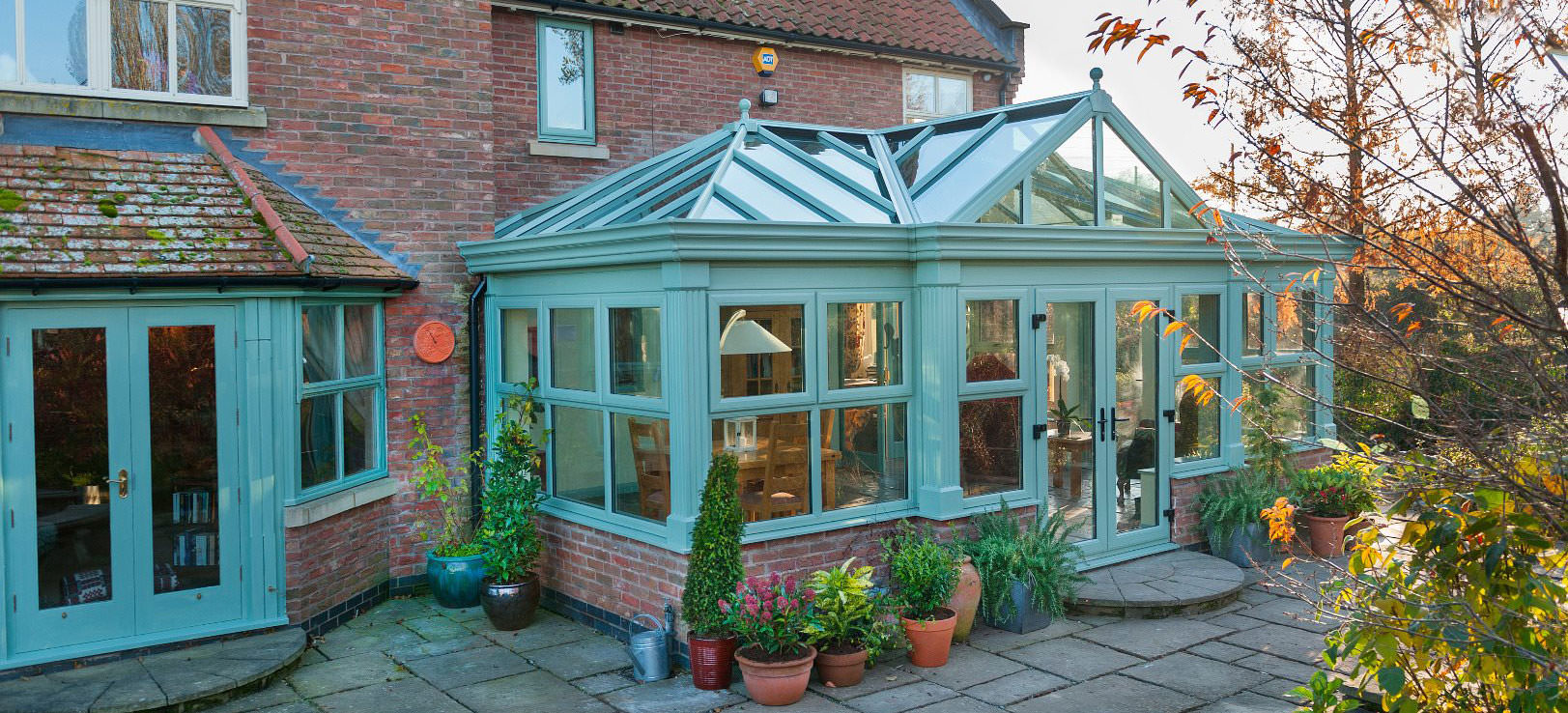 Get Great Features Along With Exceptional Designs
We offer spectacular replacement conservatory roofs from Synseal and Global. These roofs are selected for their striking looks and first-rate features. In fact, you can enhance the performance of your conservatory with a new roof from Cornwall Window Centre. One of the best things about our replacement conservatory roofs is the bespoke design we offer. We can tailor our roofs to suit your needs perfectly. As a result, your replacement roof will look like an integral part of your property instead of an addition.
Moreover, we offer you replacement conservatory roofs that give you amazing thermal and weather protection. These roofs are specifically manufactured crafted to trap heat inside, reducing the need for internal heating and reducing both your energy bills and carbon footprint. They are also effective at keeping out cold draughts and rain water due to their modern design. As a result, your home looks stunning and performs better than ever before!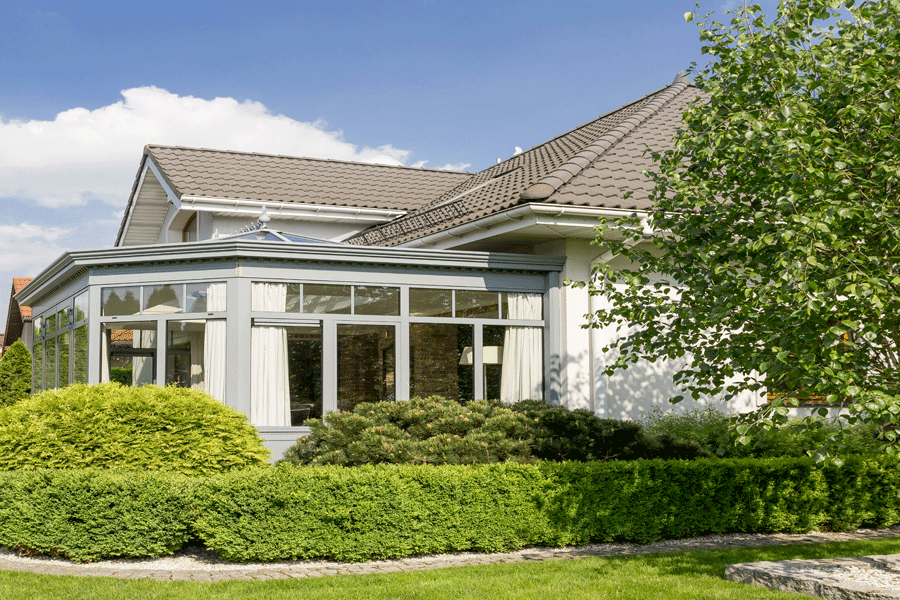 Synseal Conservatory Roofs for High Quality Performance
Synseal is one of UK's leading replacement conservatory roof manufacturers. They give you products that are designed with the environment in mind. They are also offer exquisite designs for your Saint Austell home. The sheer selection of design options allows you to create a replacement roof that fits perfectly with your home and aesthetics. With just a simple roof replacement, you can change the appearance of your home.
These products are designed for resilience and performance. You will get amazing usability and great looks for years to come. Moreover, these roofs don't require a lot of care. As a result, you get great functionality and features that last you years. The best part is, you don't even need to spend a lot of time or money on their upkeep; a simple wipe down will keep them as clean as the day they were installed, and they maintain durability through the harshest of weathers.

High Quality Installation For Durable Replacement Roofs
One of the main reasons why our replacement conservatory roofs give you such brilliant features is our unrivalled installation. Installing a replacement conservatory roof is a technical job that requires extensive training, and there are several factors that need to be considered before a new roof can be installed. One of the first things we do is assess the foundation. The reason for this is that a heavier roof might be unsuitable for the existing foundation.
We also need to ensure that your replacement conservatory roof meets the building regulations and is on par with or an improvement upon your old roof. Once we have assessed your replacement conservatory roof requirement, we begin fitting it. Our installers are extensively trained and are constantly upgrading their skills. As a result, your installation is not only compliant with all industry standards, it is also efficient and secure.
We make sure we follow all security protocols when installing replacement conservatory roofs. This is partly to ensure a smoother installation. However, it also ensures a safe installation site, with no chance of accidents or mishaps. Part of our professional installation involves making sure there is no disruption in your home. To this end, we keep the disarray to a minimum, and clean up afterwards
Replacement Conservatory Roof Prices, Saint Austell
If you want to know what our replacement conservatory roof prices are in Saint Austell, simply contact us for more information. We can also help you with replacement doors and windows for your conservatory.
You can call us on 01209 717151 or send us a message. Let us know what you need and we shall assist you with your home improvement. You can also get an instant quote using our free online design tool.
If you decide to use our design tool, then all you need to do is enter a brief overview of your requirements. The tool will calculate your unique quote within a few minutes. The best part is, you can get as many quotes as you want!