uPVC French Doors for your Saint Austell Home
Our uPVC French doors are a great way to instil a charming air of elegance into your Saint Austell home. These large double sashed doors help bring in more light and ventilation. They also make your home open up to the outside in style. The best part is, these doors will look stunning for years to come.
Our uPVC French doors are excellent as back doors, leading out into the patio or the garden. They can, however, also be used as interior doors to create a stylish division of space. We give you a wide choice of colours so your doors will match the décor of your home perfectly.
In addition to looking exceptionally beautiful, our uPVC French doors also give you amazing features and performance. The doors are quite strong and secure. Additionally, they fully utilise the broken up uPVC profile to give you a warmer home. As a result, your Saint Austell home looks refined and stylish. However, it also performs more efficiently.
Sophisticated French Doors
With our uPVC French doors, you can give your home a continental flair. These doors help you get more ventilation. Unlike old-style French doors, our contemporary doors don't have a frame in the centre of the door. The innovative Deceuninck technology uses a Flying Mullion on the slave sash to give you an unobstructed view and opening.
If you have a heritage home, or want to give your Saint Austell property a traditional charm, we offer wood-grain finishes. As a result, your uPVC French doors look indistinguishable from timber doors. This way, you can maintain a consistent wooden look without having to spend a fortune on it.
In addition, we also ensure that your doors give you the protection you deserve. The robust uPVC profile we offer is supplemented with high security locking systems from Yale. As a result, you get doors that can withstand any attack, and successfully keep out potential intruders.
Even the double glazing itself cannot be easily removed from the outside. We use internally beaded glass that is impossible to remove from the outside. This gives you doors that are tamper-proof and give you enhanced protection.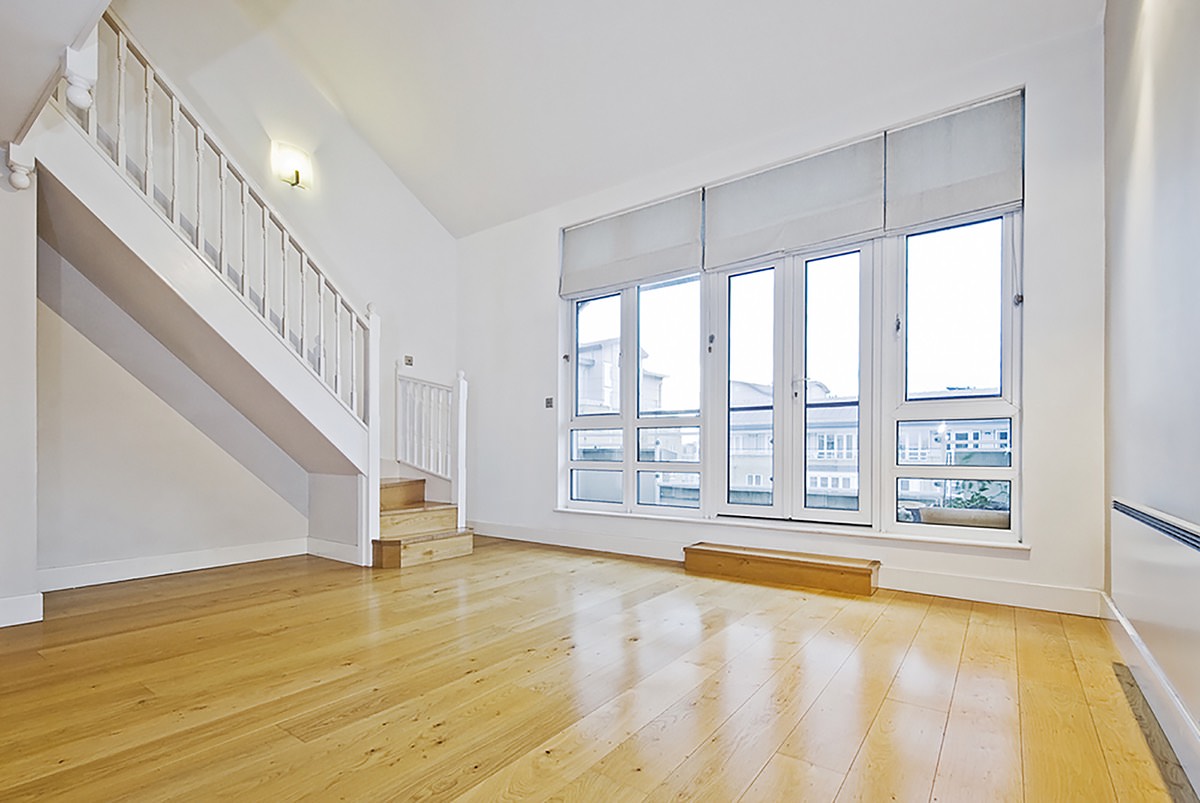 Get a Warmer Home with Our uPVC French Doors
uPVC is a known insulation material, and our uPVC French doors are no different. Our doors utilise a clever, broken up, profile to enhance their insulating properties. The multi-chambered profile acts as a trap for warm air. Since the chambers are small, the air cannot circulate.
As a result, the doors and our efficient double glazing act as a heat barrier. This means that the heating in your home is contained inside. Since you are not losing heat through your door, your home stays warmer for longer. The result is less energy consumption, lower heating bills, and a warmer house!
Moreover, when we install your uPVC French doors, we put in concealed gaskets. These high-quality fittings are not visible, so the clean lines of your door are retained. However, the gaskets act as a seal against draughts and water seepage. Thus, not only do your doors keep your home warm from the inside, they also keep them warm and dry from the weather!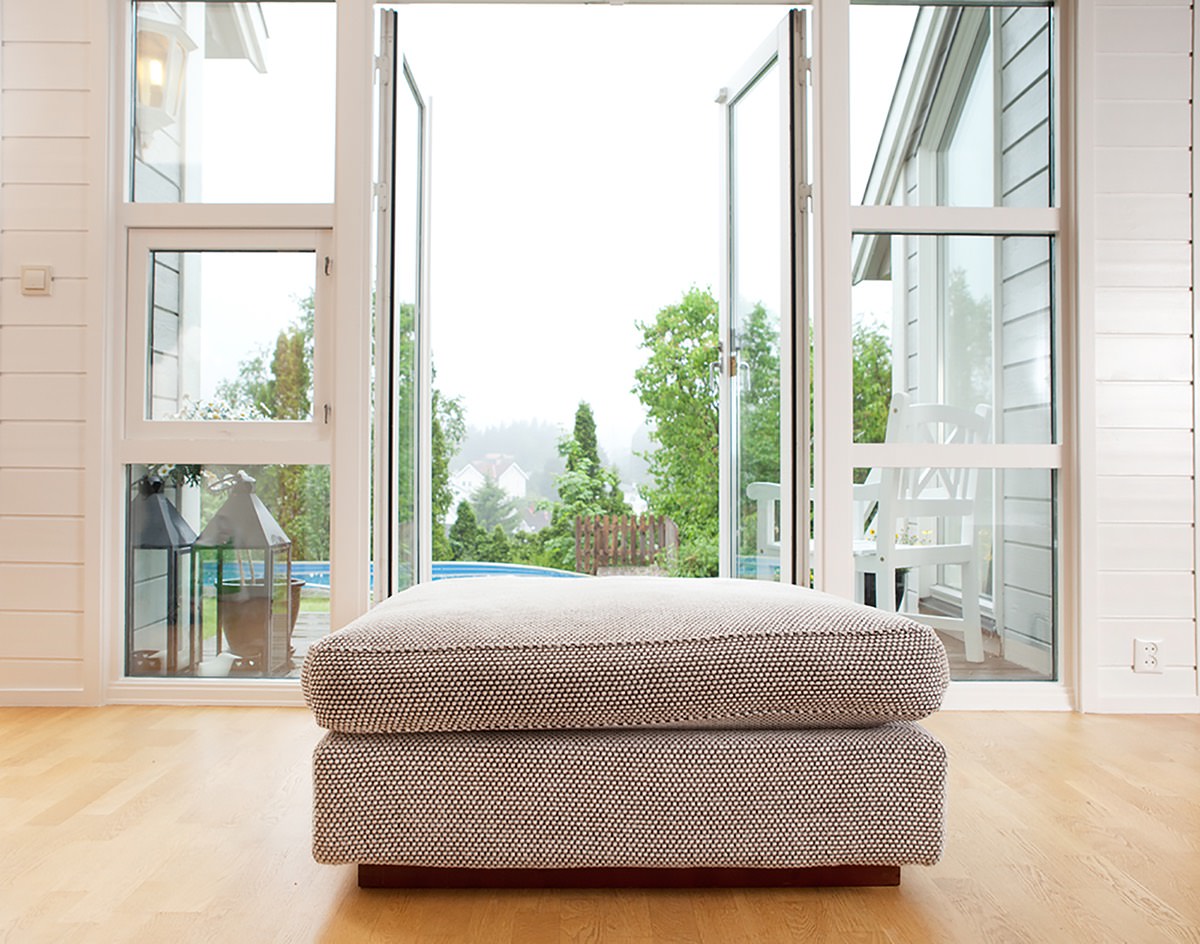 Tailored Elegance for Your Saint Austell Home
Even though our uPVC French doors are stylish and attractive, we understand that one size does not fit all. This is why we offer a great degree of customisation. In addition to controlling the size of your doors, you can also choose the look.
We give you a wide range of colours to choose from. As a result, you can match your French doors to the colour scheme of your home as well as the décor. Additionally, we have a beautiful range of finishes so you can even get your doors to look like true timber doors without the extensive maintenance needs.
Finally, we offer such a technically perfect installation that you can be sure that your uPVC French doors will last you years. Our expert team of installers will fit your doors to the highest standards. Moreover, they will do so with utmost respect to your living space and life. As a result, you will get doors that perform smoothly and beautifully in minimal time.
uPVC French Door Prices in Saint Austell
Our uPVC French door prices are some of the best in Saint Austell. We offer competitive prices for our home improvement products, including doors, windows, and conservatories. If you want to learn more about our product range or our uPVC French door prices, give us a call at 01209 717151.
You can also get in touch with us online. Leave us a note and someone from our team will respond to your query. You can also get instant uPVC French door quotes using our online door designer.
Our Working Process In 3 steps
Cornwall Window Centre believe in offering a high quality service no matter how big or small the job. We help you from start to finish and although our expert advice is free the final decision always lies with you.
Get An Online Price
Use our online double glazing configurator to create an instant uPVC no obligation quote.
Arrange A Survey
Our representatives will be in touch to arrange a detailed technical survey to finalise the price.
Book Installation
When everything has been agreed, we will begin the installation and give you the dream home you desire.