uPVC Patio Doors Saint Austell
uPVC patio doors are a great way to get better illumination and maximise the space in your Saint Austell home. These sliding doors don't need a lot of space to operate. Moreover, they can easily replace a wall to give you a vast glazed area.
This way, you get a stunning view of your outdoors, and your home becomes brighter. Our uPVC patio doors are so space-efficient that you can use them as back doors, balcony doors, and even interior doors.
As interior doors, they can add a glamorous entrance as well as dividing up large spaces. As exterior doors, they double up as exquisitely large windows.
Wherever you use them, our uPVC patio doors will help improve the look as well as the performance of your home. These doors aren't just good for improved lighting and ventilation, or style. They also contribute to the security of your home. Moreover, they help keep your home warm and dry.
Space-Saving Patio Doors
Unlike regular doors, which swing open in an arc, our uPVC patio doors slide open. They glide over a track, so they don't need space around them. As a result, you get more floor space to use. With exterior doors, you get extra sunlight into your home. This makes the rooms brighter, and as a result, seem bigger.
In short, our uPVC patio doors are great for optimising the space in your home. Moreover, our superior hardware does not show signs of wear and tear, even after years of use. As a result, your uPVC patio doors continue to glide smoothly and effortlessly all their life.
The best part is, these doors can be tailored to fit your home's style and décor. We offer a stunning palette of colours for you to choose from. As a result, you can match them to your property's colour scheme and theme. Moreover, you can also get them in wood-grain finishes.
With these, you can make your doors look exactly like authentic wooden doors. You get the same look for a fraction of the price and without the need for extensive maintenance!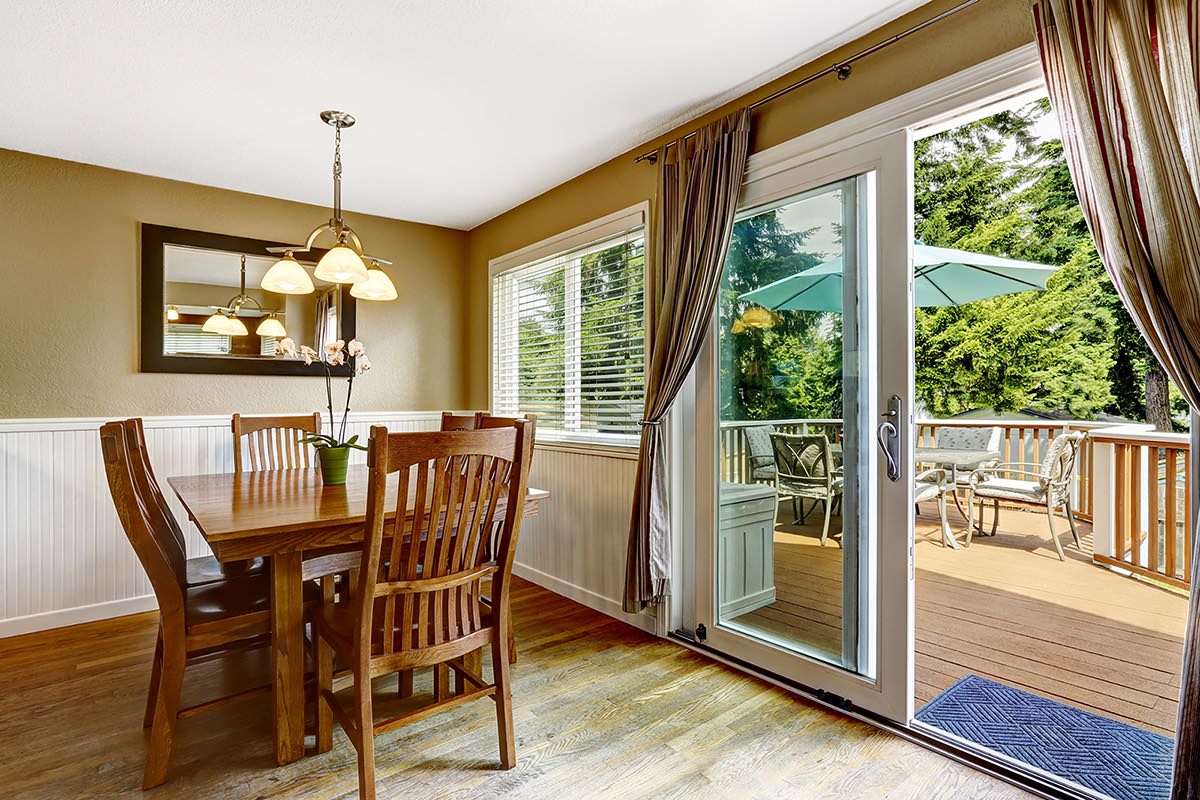 Great Performance with uPVC Patio Doors
Our uPVC patio doors from Deceuninck are chosen for the great features they offer. The doors are immensely durable and hard-wearing. As a result, they last you for years, with no discernible damage to their looks. They also operate just as smoothly their whole life.
What's more, this tremendous strength allows them to protect your home better. These doors are an effective barrier against intruders as they are quite difficult to damage. Moreover, we fit them with high security locks from Yale, and with internal beading. As a result, no one can dismantle them from outside. This gives you and your family complete all-round protection.
In addition to great strength and security, our uPVC patio doors are also quite thermally efficient. They utilise a multi-chambered profile to keep the heat trapped inside your home. As a result, you don't need to warm your Saint Austell home as much and for as long. This reflects in your heating bills, which are significantly lowered.
Since you use less energy, these uPVC patio doors help you reduce your carbon footprint. Additionally, they are completely recyclable, making them an ecologically-responsible choice. The best part is, they require such little care that a wet cloth is all you need to maintain them.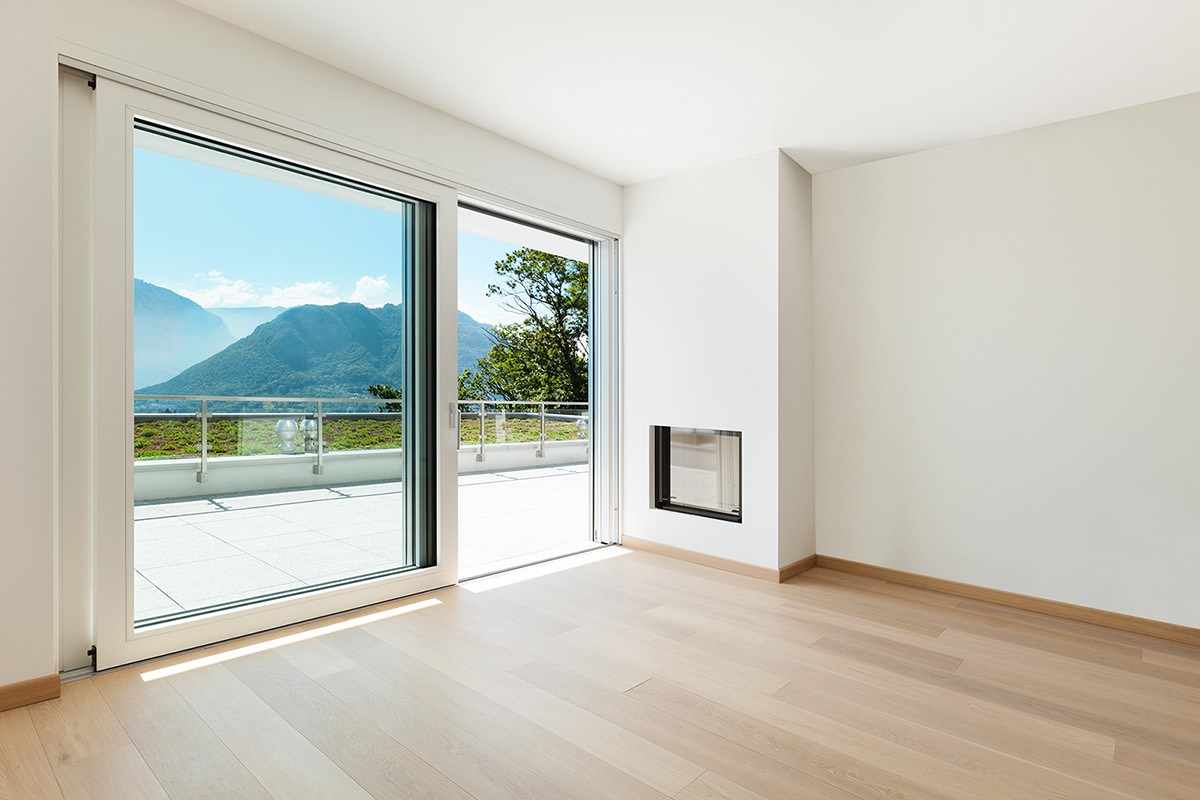 Superb Installation for Durable Patio Doors
At Cornwall Window Centre, we believe in giving our Saint Austell customers fantastic products, at fantastic prices. Our uPVC patio doors from Deceuninck are no different. Moreover, our dedication to quality also extends to our installation.
Our installation team is well-trained and experienced. As a result, they give you installations that are markedly better than the standard industry regulations.
Moreover, they work hard to install your uPVC patio doors in a way that does not impact or affect your daily life. You won't even feel any intrusion in your domestic routine. Our workers will quietly and efficiently install your doors, and leave your home looking clean and tidy. Most importantly, you will have new doors that will give you joy for years to come.
uPVC Patio Door Prices in Saint Austell
In spite of the fantastic features they offer, our uPVC patio door prices in Saint Austell are extremely competitive. In fact, in addition to uPVC patio doors, we offer a range of uPVC and aluminium doors and windows, as well as conservatories. We are a one-stop shop for all your home improvement needs in Saint Austell!
If you want to learn more about our products, you can call us on 01209 717151 or contact us online. Our customer care team will be happy to answer all your questions, and help you with any advice you may need.
You can also get instant uPVC patio door quotes by using our online design tool. This clever little tool will give you as many quotes as you want in a few minutes.
Our Working Process In 3 steps
Cornwall Window Centre believe in offering a high quality service no matter how big or small the job. We help you from start to finish and although our expert advice is free the final decision always lies with you.
Get An Online Price
Use our online double glazing configurator to create an instant uPVC no obligation quote.
Arrange A Survey
Our representatives will be in touch to arrange a detailed technical survey to finalise the price.
Book Installation
When everything has been agreed, we will begin the installation and give you the dream home you desire.