Orangeries Cornwall
A Traditional Extension Style Design that Blends Seamlessly into your Property
Adding orangeries onto your Cornwall home is a fantastic way of extending your property. Orangeries are constructed mainly from brick or masonry, which matches seamlessly with the architecture of your property. It gives a more permanent feel than a conservatory with floor-to-ceiling windows and a lantern style roof. The thick brick foundations are an excellent feature which can improve the thermal efficiency of your Cornish home.
Similar to a traditional house extension, orangeries create a space in which you can entertain, relax, work or generally spend time in whilst able to feel as though it is a part of your outdoor space, watching your garden change through the seasons from the comfort of a warm and comfortable roof. You can design orangeries to fit in with your lifestyle, and create a room you can use throughout the year.
We supply and install orangeries throughout Camborne, Truro, Penzance and surrounding Cornish areas within the TR postal area. Get your free quote below using our online quoting engine. Our easy-to-use tool will provide you with an instant bespoke quote within minutes. All you need to do is input your design ideas and your house dimensions.
---
What is the History of the Orangery?
Originally a place for cultivating and growing citrus trees and plants, orangeries dates back to seventeenth-century Britain where they were primarily found in properties owned by wealthy landowners. In the nineteenth century, becoming a symbol of wealth was prevalent in British architecture and were simply rooms that benefitted from increased natural light for the homeowners to enjoy.
Found in famous palaces and estates such as Kensington Palace, the initial orangery design featured external stone and brickwork with a plastered interior consisting of decorative detail. Nowadays, orangeries are an alternative to the conservatory, using less glass and being utilised in several ways. The orangery is still popular and sought after home improvement solution from extending a kitchen, adding extra room for dining, or simply somewhere to relax.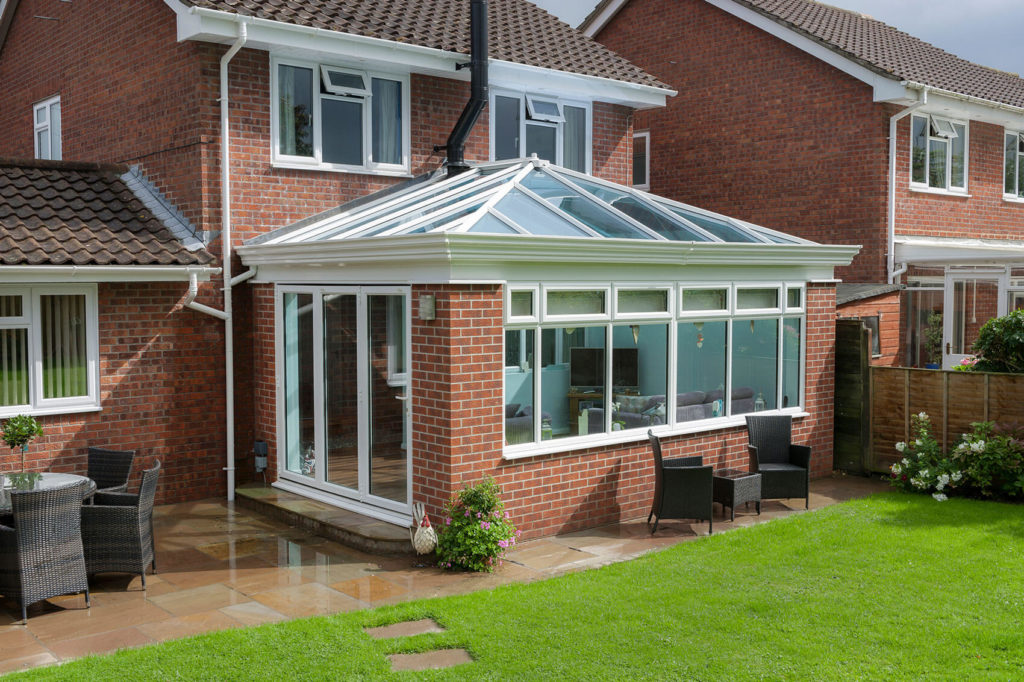 Ventilation and Thermal Efficiency
Adding an orangery to your home enables you to make the most of your garden space, especially in the year's warmer months. Offering a connection between the indoors and outside, with orangeries you can open the doors to experience increased ventilation and stunning views. Your orangery works well to retain heat in the colder months and keep a consistent and comfortable temperature in your home. This improves the thermal efficiency of your property and helps to reduce your energy costs.
Orangeries are also an environmentally friendly home improvement solution, as your reliance on the central heating and artificial lighting reduces, so does your carbon footprint. Installing an orangery immediately grants you more living space, with the ability to open up an existing room and give your property a new lease of life. Available in a wide range of shapes and styles, you can create an orangery solution that perfectly complements your home, but does not compromise on its thermal performance.
Increased Value
Orangeries offer a private space for you and the family to spend time in. With brick walls and masonry used to make it feel like it was always a part of your home, it feels safe and secure. The glass roof is what makes it stand out from the other rooms in your property, giving you increased light and a depth that makes the room feel huge.
Investing in an orangery can add value to your home, with the thermal efficiency, stunning aesthetic and extra space being desirable to a potential buyer. With thicker foundations than a conservatory, orangeries feature a brick base and offers a higher standard of durability and weather resistance. It is a worthwhile investment for you to enjoy for years to come, but it will also make your Cornwall home more attractive when it comes to moving on.
Bespoke Design
At The Cornwall Window Centre, we can create orangeries that are completely bespoke to your home, offering a unique home improvement solution that you won't find anywhere else. We only use the very best materials in all of our orangery designs, achieving long-lasting results and a beautiful space that you can enjoy for years to come.
No matter what amount of space you have available we can work with you to create orangeries that fit your home and creates a finished look that you'll be satisfied with. You'll enjoy all of the features and benefits that an orangery provides, with a simple and easy installation process with minimal disruption to your day to day life.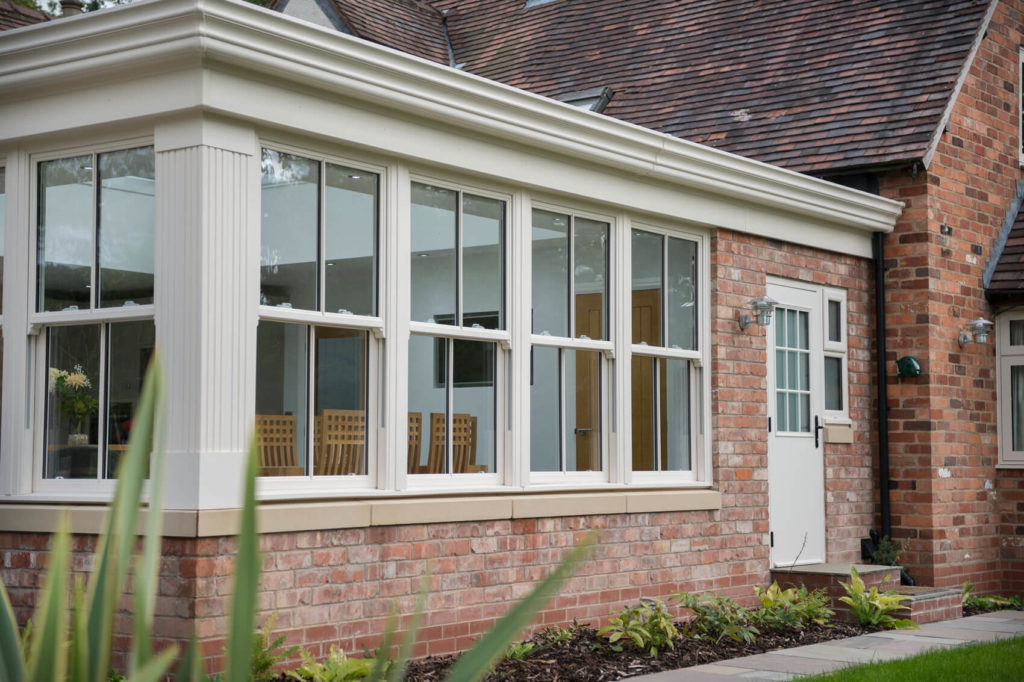 Orangery Prices Cornwall
You'll be surprised at just how affordable an orangery is when you get a quote from The Cornwall Window Centre. We offer orangeries at competitive prices with the belief that all homeowners should benefit from high-quality solutions at budget-friendly prices. Use our online quoting tool to get a free zero-obligation quote. Our bespoke orangeries are a worthwhile investment that will bring excellent performance to your Cornwall home.
If you'd like to discuss our range of orangeries in more detail, you can contact us via our contact page or give us a call on 01209 717151. Our friendly team are available to answer any questions that you may have. We have years of experience in the industry and can offer our full support and expert advice throughout your home improvement's journey.