Multi-Functional Stable Doors
Stable doors offer very attractive alternatives to a traditional back door. An increasingly popular option for homeowners in Cornwall, as they enhance more traditional properties with their timeless elegance. The clever function of the two sections operating separately from each other, as well as together, is what makes our stable doors an excellent choice.
Great for creating additional ventilation without having to open the door completely, you can simply open the top section of your new stable door to enjoy fresh air and views outwards. A superb solution if you have small children or pets. Increase natural light, take in fresh air and maintain your privacy.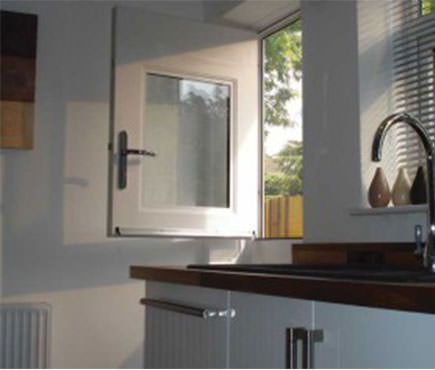 Stable Door Advantages
Security - UPVC stable doors will provide your property with a greater level of security. Extremely robust they are hard to break into. Featuring a core of galvanised steel – so you can sleep easily knowing that your family and belongings are secure.
Low Maintenance - There is very little that needs to be done in order to keep these doors looking brand new, great for a busy lifestyle. Apart from oiling the locks every now and again, your UPVC stable door requires nothing else.
Affordable - An affordable home improvement, our stable doors are very cost effective. You will enjoy their energy and money saving benefits for many years after installation.
Attractive - UPVC stable doors come in a variety of colours and finishes, allowing you to choose a design that complements your property.