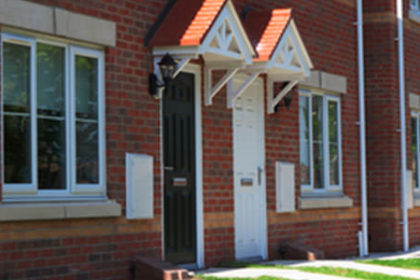 Robust Composite Doors
We offer a huge range of composite doors in St Ives, our doors are perfect for customers looking to enhance their property features and benefit from greater security.

Designed to withstand the harshest of elements and any attempts of break-in, our composite front doors are super strong. Our doors have undergone rigorous testing for strength and durability to ensure a long lasting performance.
In fact, composite doors can have a lifespan of at least 35 years so it's not surprising that the composite door is one of the most popular door choices on the market.

The Perfect Front Door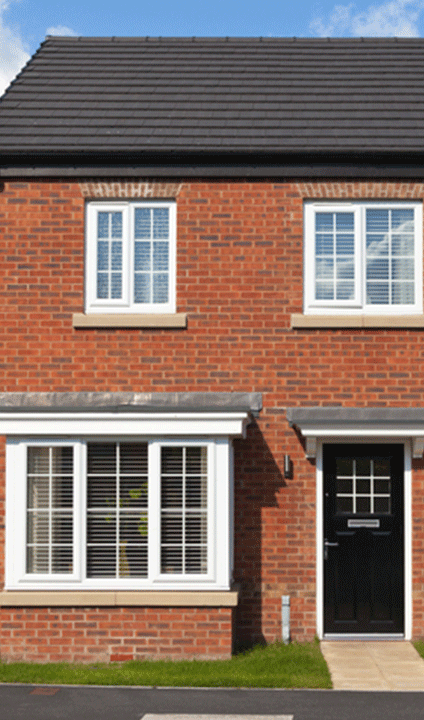 As the centre point of entry to your property, you want a front door which is practical and inviting.
It's no surprise then that composite doors have become the preferred choice of entrance door for many people.
This is largely due to the major benefits they have over standard uPVC and wooden doors.
Designed in the likeness of timber yet offering the advantages of uPVC technology, our composite doors provide a beautiful, welcoming entrance which will maintain its pristine appearance for many, many years.
Express Yourself
Create a warm and lasting impression with our composite front doors. Available in a wide range of stylish colours and finishes, you can achieve the perfect look for your contemporary or period home.
Our composite doors provide a timeless appearance, guaranteed to maintain your property's appearance for many years to come.
Effective Insulation
Did you know that composite doors offer up to 6 times more insulation when compared to a standard timber door?
Made from a combination of energy efficient materials, our composite doors offer excellent thermal efficiency as well as sound proofing.
We recommend our composite front doors to any home in St Ives looking to save on energy costs.
High Performance
Constructed from a number of different materials, composite doors are designed to effectively 'phase out' all the flaw and faults associated with singular material doors.
This is what gives the composite door its robust nature.
What Is a Composite Door Made From?
The solid composite sub-frame is about 1.7 inches thick and contains an outer layer of hardwood which results in a strong and rigid door frame. The outer frame of a composite doors I made from uPVC materials but can also include galvanised steel reinforcements for extra security and stability.
Weather Resistant Materials
This combination of materials means the composite door is highly resistant to weathering so it will never warp, twist or crack.
This is also due to an additional material called GRP (Glass Reinforced Plastic.) This material also provides a grained surface making the door resistant to denting.
Durable Skin
This extra durability will ensure your composite door will never need to be re-painted, unlike wooden doors which need to be treated every 5 years.
Very little maintenance is required on your part as they doors are not prone to discolouration.
Energy Efficient Foam Core
Our composite doors feature a polyurethane foam core giving you an extra layer of insulation.
Your home will not be susceptible to draughts or cold spots,  instead your composite door will provide the ultimate efficiency.
Glass and Glazing
Your composite door can feature a glass insert for enhanced light. We offer a variety of different glass styles for your choosing, see our composite doors to find out more.
High Security Locks
All our composite doors in St Ives are built with extremely secure locking mechanisms to ensure your property's safety and security.
For the particularly security concious, we offer a choice of security upgrades. Just speak to one of our door experts today for a free, no obligation quote.
See What Our Customers Have To Say
Thinking of replacing your front door with one of our impressive composites? Cornwall Window Centre has many years of experience of installing quality composite doors in Cornwall. See what our customers have to say about our products and services.