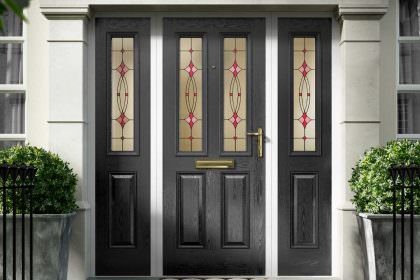 Composite Front Doors
For next-generation features, you will want to choose composite. Our made to measure composite front doors in Falmouth are designed to complement your property as well as provide superior efficiency and weather protection.
Composite front doors offer your Falmouth home superior aesthetics. They are a stylish and high-performance alternative to timber. They have all the authentic and natural beauty of wood, yet offer the technology and innovation of uPVC.
You will never need to repaint or varnish them, and in fact, the outer skin which is pre-pigmented, is guaranteed not to fade for 10 years!
Our composite front doors come in a superb range of designs, ensuring that whatever your tastes, there is the perfect match to suit you and complement your home.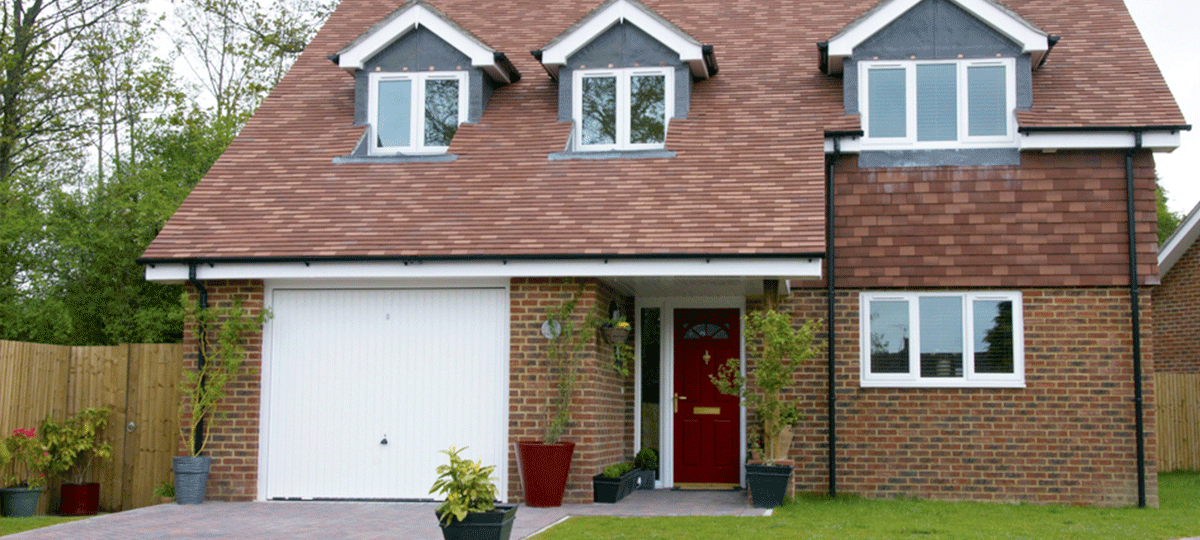 Composite front doors are designed in the likeness of timber yet are equipped with the impressive benefits of modern uPVC materials. Our composite doors a built to last. Our composite doors have been rigorously tested for heavy use, ensuring long term performance and improved security. This makes them a serious asset to your property.
The Perfect Entrance
When it comes to picking the perfect entrance to your property, you want a door which offers the ultimate security and protection, as well fantastic looks.  Your front door will be the first thing a visitor will see when they visit your home so you want a door which makes a wonderful statement about your property. It goes without saying that we all want this first impression to be a very good one.
Finish the style of your new door in the perfect colour to blend in with your home, as we offer a choice of red, blue, black, green, golden oak, rosewood and white. You can also select the perfect accessories from a comprehensive range of door furniture.
Complete the look by enhancing your new front door with matching side panels and top lights. We offer a range of configurations, ensuring that you can achieve the most wonderful look for your home that floods your property with natural light.
Our composite front doors are truly one of the most impressive home improvements available for your Falmouth property.
Stylish Composite Front Doors
The good news is, all our composite doors are designed to enhance the existing features of your home and come in a wide variety of beautiful styles, colours and glazing. No matter the period or style of your home, we offer hundreds of style combinations to choose from including making sure you achieve the perfect entrance for your home.
Coloured Composite Doors
Give your property a burst of colour and choose from a classic range of colours and woodgrain finishes. Our coloured composite doors will transform your property, giving you a stylish and eye catching entrance.

Long Lasting Aesthetics
If you are after a more traditional look with the most up-to-date technology, then look no further than our composite front doors. Everyone's first choice of front door, all our composite doors are extremely strong and durable, providing you with years of lasting aesthetics. These double glazed front doors will certainly give you the best long term value.
The entrance of your property will look as pristine as the day you had it installed thanks to a hardwearing combination of uPVC materials. Your composite front door will never fade, rot or warp.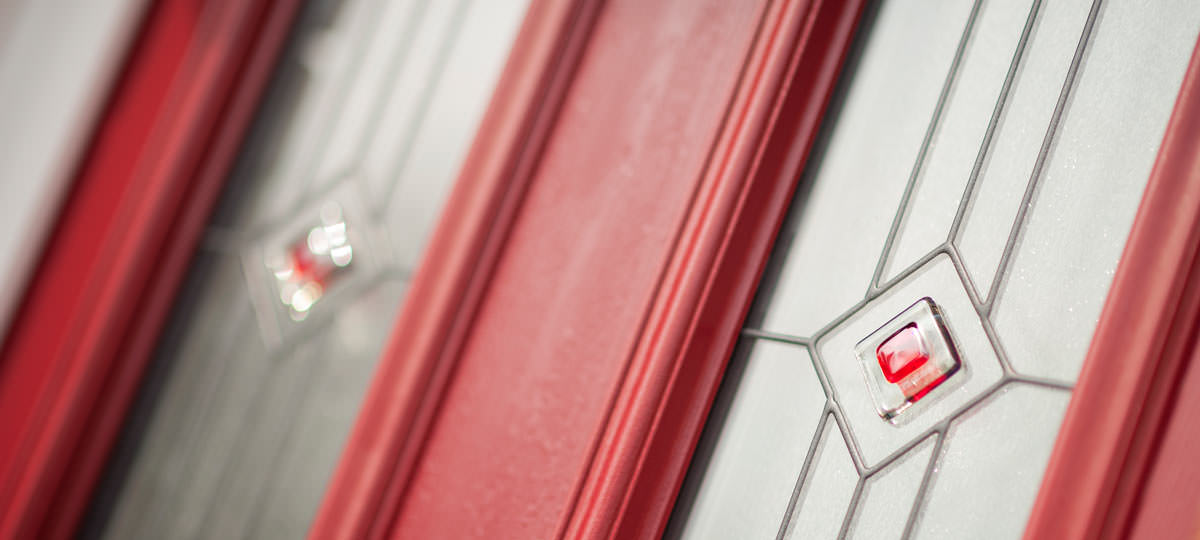 Unrivalled Security
Composite doors are the most secure option for your home. Built using a combination of incredibly robust and hardwearing materials, these doors are virtually impossible to break into.  They are so strong, nothing short of a sledgehammer or police 'Enforcer' battering ram will open them.
You can expect exceptional levels of security, especially when your door is combined with our advanced locking mechanism. . When you choose our high security composite front doors, you know you've made the right choice.
Valuable Insulation from Composite Front Doors in Falmouth
Composite front doors have a clever construction of a solid core with a durable overlay, making them the very best option for insulation when it comes to your home improvements.
There are so many benefits to this structure, it's easy to understand why these doors are considered to be far superior to any other front door option.
Your Falmouth home will be warmer with composite front doors, as the insulation of the panel itself combined with the state of the art uPVC frame, ensures cold air cannot penetrate your property and heat loss is minimised.
This is brilliant for making your home more energy efficient, cutting energy costs through keeping your property warmer for longer so you need less heating. These incredible doors are designed to ensure that your home achieves excellent thermal performance.
The insulating properties of our composite front doors do more than keep the cold out, as they are also superb for sound proofing too.
You can enjoy a more pleasant and peaceful home with our doors, as intrusive street noise is blocked out. With a quieter home, you can relax and rejuvenate with ease, making these doors a wonderful investment.
Quality Composite Doors Fitted in Falmouth


Every composite door is supplied and fitted by our professional installation teams in Newquay. We source the best quality composite doors to ensure you benefit from market-leading design and technology.
We Install Anywhere in Cornwall
Our double glazing company has been operating in the local area for many years and extend our services to many areas in Cornwall. These include Newquay, St Ives, Falmouth and Redruth among many others.
Get A Composite Door Price
We offer competitive composite door prices in Cornwall. Contact us today for a free, no obligation quote or start your quote online right now using our free quoting engine. Click here for instant composite door prices.