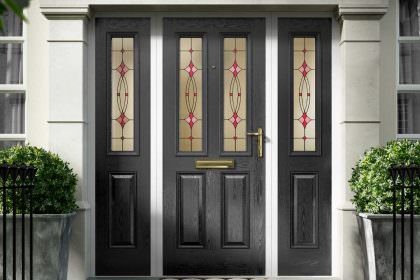 Bring Your Home to Life with Composite Doors in St Ives
Composite doors are a beautiful addition to any St Ives home. They are one of the most stunning entrances that you can imagine, combining beauty and durability as well as exceptional performance.
Here at Cornwall Windows, we install composite doors throughout St Ives homes, as these sought after front doors are the preferred choice of many.
Composite doors offer the most impressive security, insulation and aesthetics, and can be adapted to complement any property type, traditional or modern.
Find out more in our handy guide to composite doors in St Ives, and discover the benefits and features these amazing home improvements provide.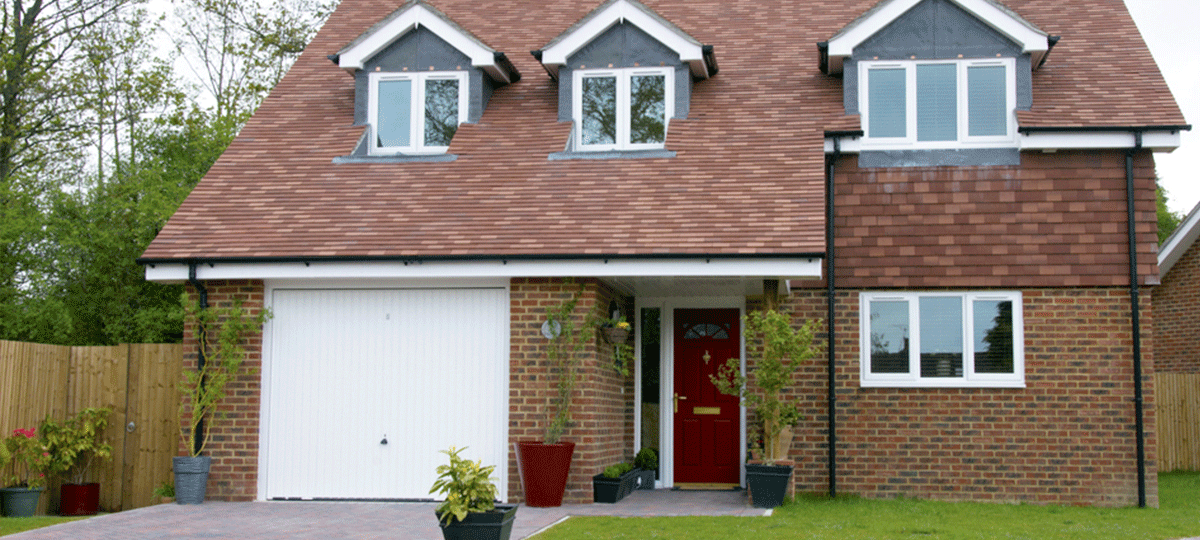 Outstanding Timber Alternatives: Composite Doors in St Ives
Composite doors are the perfect alternatives to traditional timber doors. They are incredibly stylish, and combine the beauty of wood with the technology and innovation of uPVC.
Traditional timber entrances require regular maintenance, such as stripping, sanding, painting and varnishing to keep them in the best condition. Even then, rain and ice can damage the wood, making it split and warp.
Composite doors have a stunning timber finish that looks incredibly realistic, yet, they require none of the maintenance you might expect. Keeping composite doors looking as good as new and performing at optimum levels is as simple as keeping them clean with a wash every now and again.
They are so long lasting, that they even come with a 25 year manufacturer's structural guarantee on the door leaf.
They are also far more energy efficient and secure, making them the preferred choice for replacement doors in period properties as well as new build homes.
Composite Doors Tailored to Your St Ives Home
Composite doors come in a variety of panel designs, giving you so much choice. You are sure to find the ideal option that completely ties in with the style of your home.
You can then choose from a wide range of colour finishes. Beautiful and stylish, these stunning colours will create a unique and individual entrance to your property.
Our composite doors can be installed with lovely sidelights, which not only look fantastic, but will also create a lighter and brighter entrance.
To really enhance the beauty of your new composite doors, we also offer a range of outstanding decorative glazing from Pilkington Glass. This high quality glass is simply exquisite, and will add character as well as privacy to your new doors.

Unrivalled Insulation from Composite Doors
Composite doors are constructed from a solid core covered in an impact resistant outer skin. This makes them not only durable, but also superbly insulating.
When you choose composite doors for your front door, you will be able to enjoy a warmer and quieter home. Our composite doors are even up to six times more insulating than uPVC doors, providing superior sound proofing as well as a brilliant thermal performance.
Relax in a cosy, peaceful home after a busy day when you choose composite doors as your new front door in St Ives.
Composite Doors: The Ultimate Choice for Security
Every entrance to your home needs to be safe and secure, protecting you and your family from unwanted visitors.
Our state of the art composite doors are spectacular when it comes to security. The door itself is virtually indestructible, and is even almost impossible to dent, never mind break.
This natural security is supported by our impressive locking systems. Our doors feature two hooks, two chisel bolts, a latch and deadbolt. This ensures that your new front door offers the very highest levels of home protection.
When you choose composite doors for your St Ives home from Cornwall Windows, you can have complete peace of mind that you and your family are well protected.
Excellent Accessibility in St Ives with Composite Doors
Whether you are a wheelchair user, a person with mobility difficulties, or there are young children or elderly residents in your home, accessibility could be one of your essentials when choosing a new front door.
Composite doors from Cornwall Windows are a superb choice to meet your needs. We offer a range of low thresholds, including Part M compliant thresholds for disability friendly access.
You can ensure that every member of your home can easily get in and out of your front door with one of our composite doors in St Ives.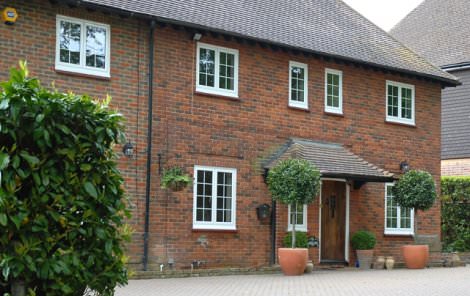 Composite Doors Prices St Ives
Composite doors prices from Cornwall Windows are spectacular, making your new front door in St Ives a great investment.
Create your dream composite doors online, choosing the perfect combination of features and options for your home, and get a tailored guide price.
If you prefer, we can help you find the perfect new front door for your home. Get in touch with our friendly team for more information.