Aluminium Bi-Fold Doors for Properties in Saint Austell
Whether you live in Saint Austell or nearby, our aluminium bi-fold doors will imbue your home with a sense of contemporary elegance that will help it stand out – while at the same time increasing its market value.
Opening up your home is easy when you choose aluminium bi-fold doors from Cornwall Window Centre. When fully retracted, they'll provide you with panoramic and unbroken views of your home in Saint Austell.
The superb aesthetics of our aluminium bi-fold doors is equally matched by their performance. Thermally efficient and incorporating the latest security technology, they'll keep your home warm and secure 24/7.
Interested in finding out more? Cornwall Window Centre's team is available to answer any questions you have about aluminium bi-fold doors for your home in Saint Austell. Get in touch by sending them a message.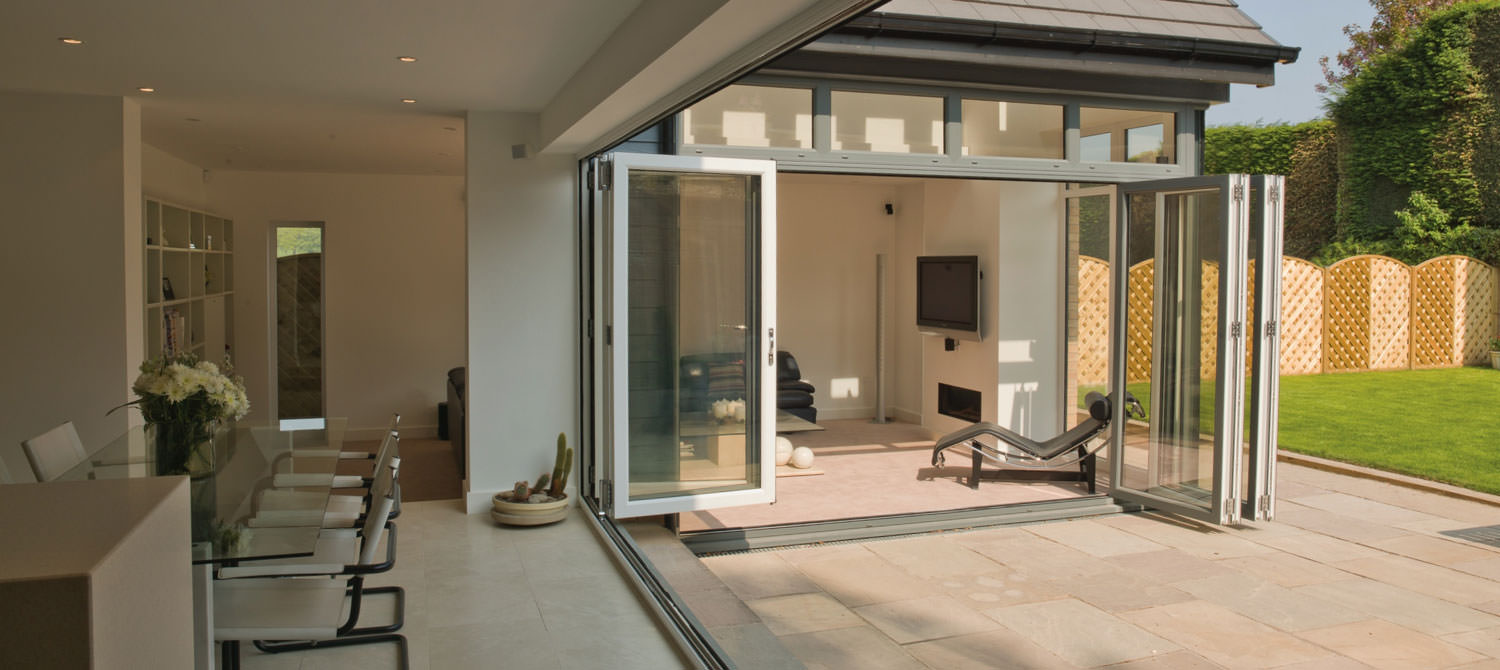 The Security You Need, When You Need It Most
You can rely on the structural integrity of our aluminium bi-fold doors to protect your Cornish home. The stainless-steel locks built in to each profile have undergone rigorous testing and will block almost all unauthorised attempts to access your property.
The industry-leading security mechanisms built in to our aluminium bi-fold doors work in close conjunction with thermal saving technology, resulting in an internal environment that's never too warm and will be a lot less expensive to heat.
During warmer weather, aluminium bi-fold doors can be opened fully. Stacking in to neat vertical panels to the side of your Saint Austell home, they'll provide your home with plenty of ventilation, leaving you to relax or entertain in comfort.
Access won't be an issue when you ask Cornwall Window Centre to install aluminium bi-fold doors at your home. When opened to their greatest extent, they create a wide aperture that'll enable visitors to pass back and forth across your threshold.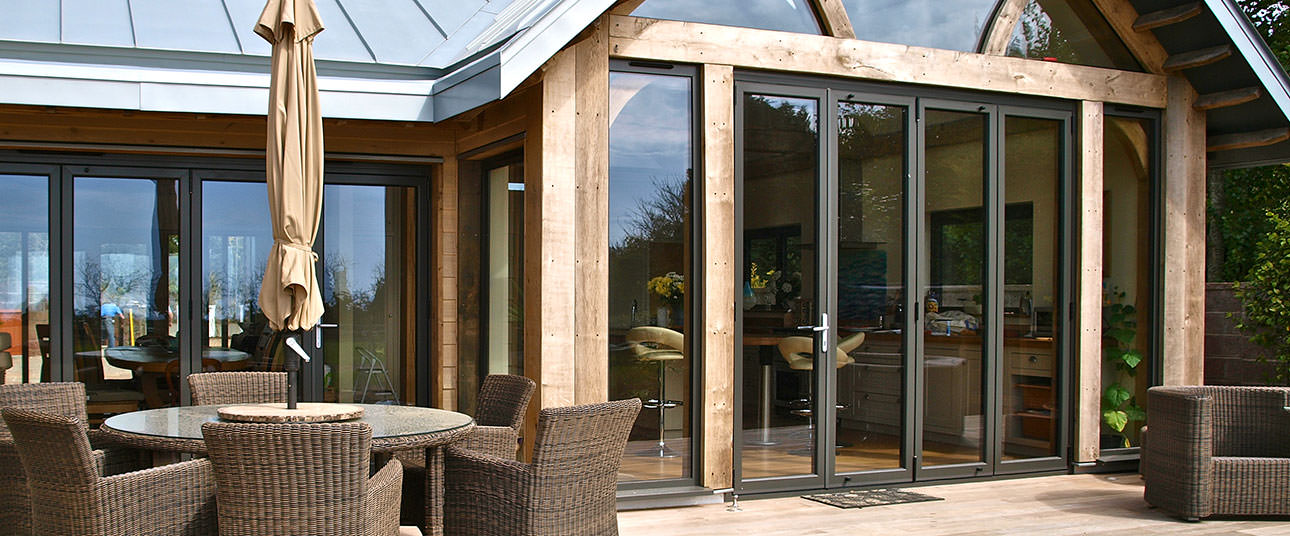 Contemporary and Traditional Aluminium Bi-Fold Doors
Although aluminium bi-fold doors look modern in their unaltered state, they can be tailored to suit a range of tastes. If timber is a characteristic feature of your home in Saint Austell, you'll be keen to locate a classic design that complements this look.
Fortunately, our aluminium bi-fold doors can be tailored to suit the architectural demands of most properties in Saint Austell. Your chosen profile could be coloured and coated in a woodgrain foil to replicate the authentic look of a wooden bi-fold door.
Aluminium bi-fold doors are simple to maintain. Unlike their wooden equivalents, they don't require much upkeep. This means that rotting or warping won't be a problem you'll need to contend with. Instead your new product will add lasting value to your home.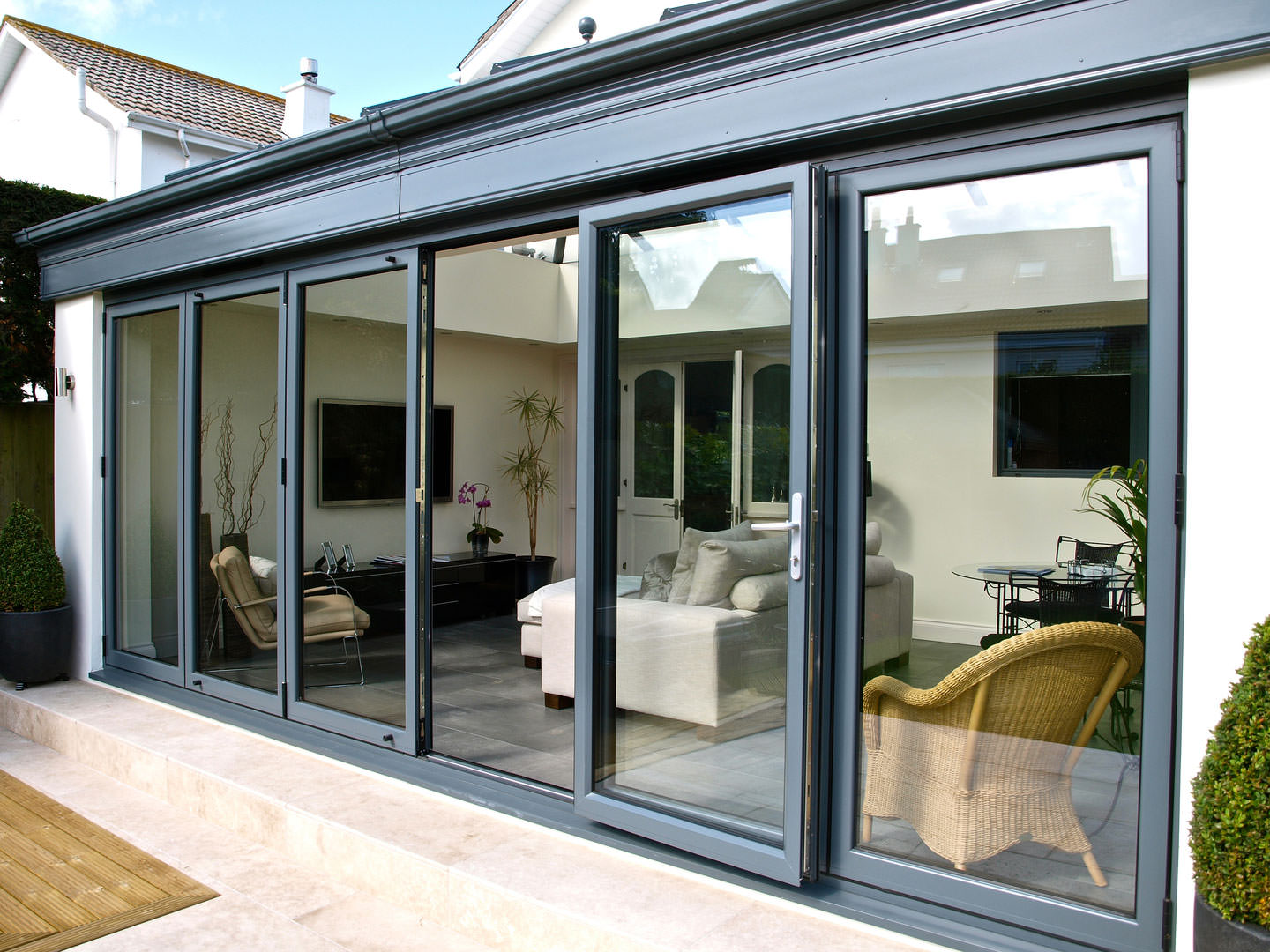 Perfectly Installed and Long-Lasting Aluminium Bi-Fold Doors
The benefits of aluminium bi-fold doors are extensive. Apart from their outstanding aesthetics, their superb performance will provide any home in Saint Austell with outstanding security and thermal efficiency. You'll benefit from lower heating costs, a reduced carbon footprint, and improved access into and out of your property.
To provide our customers in Saint Austell with the best possible double glazing product, we've decided to source our aluminium bi-fold doors from Deceuninck. This market-leader is recognised for its unique and high-performing profile, which means your doors will be designed to last and won't require maintenance or replacing soon.
Cornwall Window Centre's experienced team will fit your made-to-measure aluminium bi-fold doors with the greatest of care. From the very beginning when we meet with you at your home in Saint Austell, through to the physical completion of your project and beyond, we'll make sure you're happy with every aspect of the installation.
Aluminium Bi-Fold Prices, Saint Austell
Contact our friendly and experienced team for more information about our bi-fold doors. Why not ask about our range of aluminium windows when you call? We'd be happy to discuss any aspect of your home improvement project when you call, as our range of products extends to include conservatories and much more.
We can be contacted directly by calling 01209 717151 or by sending us a message. For an instant aluminium bi-fold quote for your home in Saint Austell, you can visit our free design tool. Enter some basic information about your requirements and receive guideline prices within a couple of minutes. You can come back as often as you like.