Elegant Aluminium Doors For Your Saint Austell Home
Our aluminium doors will add an unbeatable air of sophistication and modernity to your Saint Austell home. Their slim sightlines and large glazed areas give your rooms a contemporary and minimalistic look. Besides, we offer them in a range of beautiful RAL colours, so you can get the exact tone you want.
However, attractive looks are not all that you get with our aluminium doors. We bring you aluminium doors from leading manufacturer Aluk. These doors give you all the favourable attributes of aluminium. The best part is, our doors use modern technology to get rid of any drawbacks the material may have had.
As a result, you get doors that not only give your Saint Austell home a new and modern look, but also superb features. These features include exceptional durability and strength. This means your doors will last you for a long time, with minimal degradation in looks. It also means a higher degree of protection from break-in attempts.
In addition, these aluminium doors also keep your home protected from cold and damp weather conditions. You can learn more about our excellent aluminium doors simply by contacting us with your questions. Meanwhile, read on to find out the superb features they offer.
Complete Protection for You and Your Family
Aluminium doors are known for being extremely strong and sturdy. The material is flexible while it is being shaped, but becomes extremely rigid and resilient once complete. As a result, you get strong doors that don't break easily. This means that your doors can stand the test of time, giving you a longer period of efficient service.
The surface is amazingly difficult to corrode or damage as well. Aluminium is not prone to rusting, rot, or decay. It does not warp or crack. Even the harsh sea air is no match for our aluminium doors, making them ideal for coastal properties.
For even longer-lasting surfaces, our aluminium doors come powder-coated in an array of stunning RAL colours. You get such a wide selection that you can match your doors to your décor perfectly. Moreover, the coating is resistant to damage as well, giving you a smooth and bright surface for years.
However, the most important feature that you get due to this strength is protection. Our aluminium doors will resist any use of force, making it extremely difficult for intruders to get in. We also fit these doors with high-security locks in conjunction with the sturdiness, so you get complete peace of mind at all times.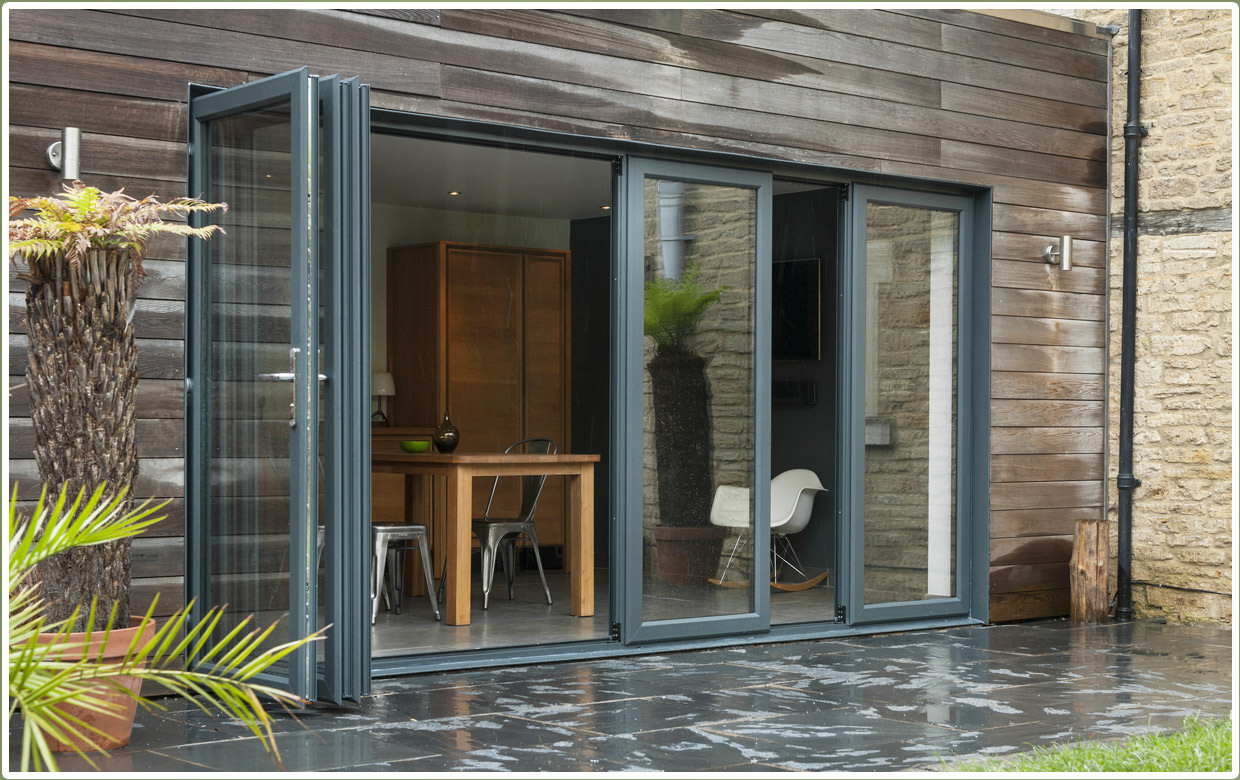 Slim Sightlines for Stunning Style
Because of aluminium's inherent strength, we can give you slimmer doors that can hold the weight of double glazing. As a result, you get sleek frames and large glazed areas for beautiful, uninterrupted views of your outdoors.
We offer residential aluminium doors as well as patio doors and French doors. As we mentioned earlier, you get them in an exhaustive selection of colours. You can even choose dual coloured doors so the inside of the frames is a different colour from the outside.
As a result, these exquisite-looking doors will give your Saint Austell home an improved look as well as performance.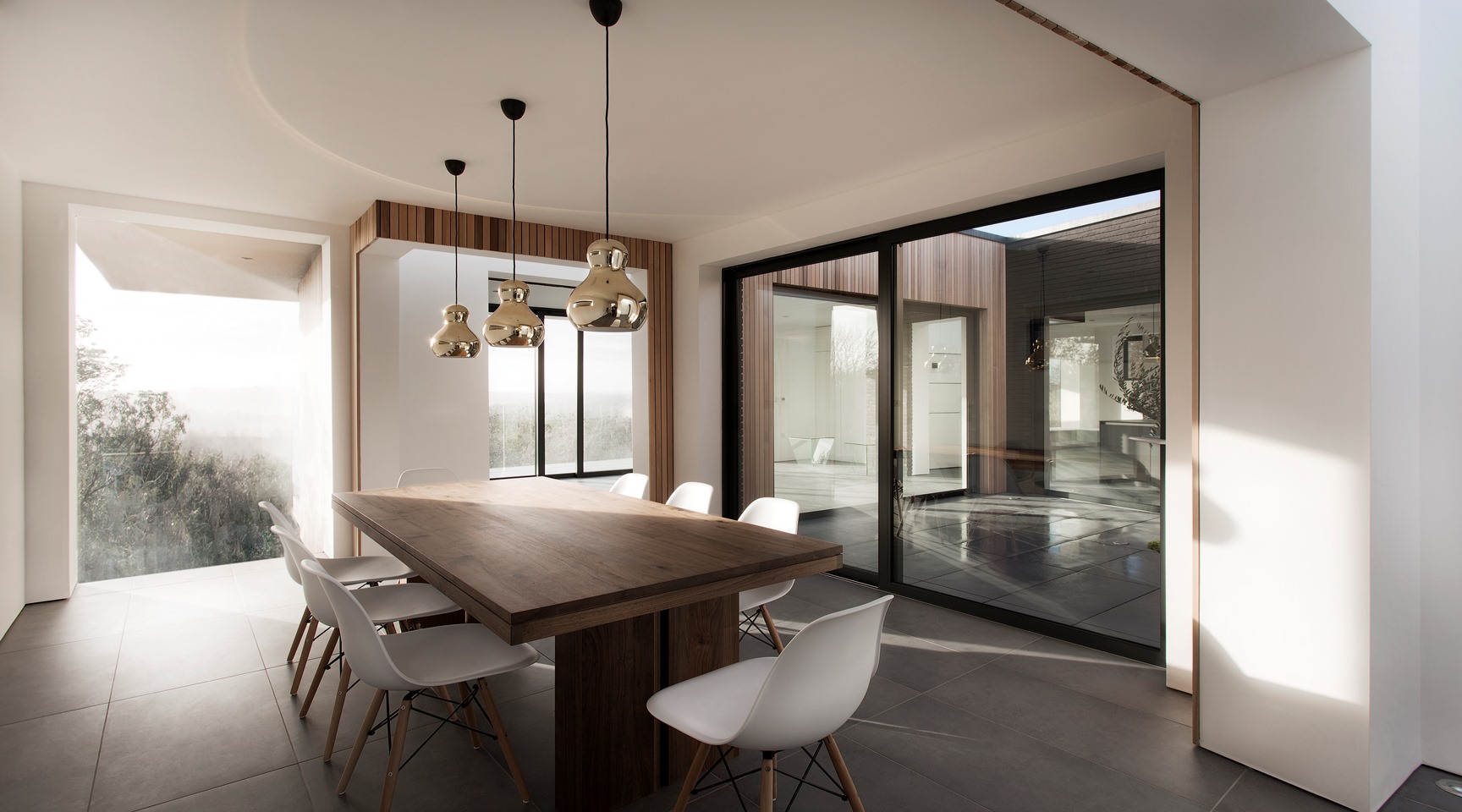 Heat Efficiency for a Warmer Home
With clever use of technology, Aluk gives you aluminium doors that are exceptionally heat efficient. These doors help keep the warmth within your home, giving you a warmer home with less energy expenditure. As a result, you can enjoy a significant saving on your annual heating bills.
These doors are also quite effective at keeping out rain and cold draughts. When we install these doors for you, we ensure not only high-quality seals and gaskets, but also a reliable installation. No matter how wet or cold it is outside, your interiors are going to be warm and dry. You don't have to worry about damp or mould ever again.
The best part is, these doors are also completely recyclable. Once they are at the end of their lives, you don't have to worry about them ending up in landfills. Each part of these aluminium doors can be repurposed and reused. When you combine this with the fact that they lead to lowered use of energy, you'll realise that these doors are a truly sustainable choice.
Aluminium Door Prices in Saint Austell
We give you impressively competitive aluminium door prices in Saint Austell. You will be pleasantly surprised to see how affordable they are. To see for yourself, try out our online quoting engine. This clever tool simply takes in your specifications to generate an instant quote personalised to your needs.
You can also contact us online for more information, or give us a call on 01209 717151 to talk to us.
Our Working Process In 3 steps
Cornwall Window Centre believe in offering a high quality service no matter how big or small the job. We help you from start to finish and although our expert advice is free the final decision always lies with you.
Get An Online Price
Use our online double glazing configurator to create an instant uPVC no obligation quote.
Arrange A Survey
Our representatives will be in touch to arrange a detailed technical survey to finalise the price.
Book Installation
When everything has been agreed, we will begin the installation and give you the dream home you desire.