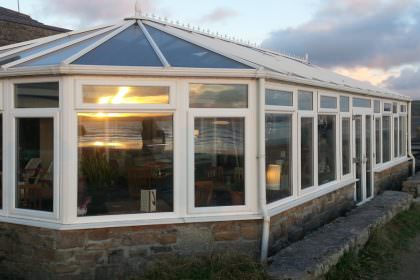 Create a Stunning Entrance to Your Falmouth Garden
When you choose to have aluminium bifold doors installed in your Falmouth home, you will benefit from a simply stunning entrance. Your home and lifestyle will be enhanced by these beautiful and yet practical sliding doors.
Achieve a luxury look at an affordable price when you opt for aluminium bifold doors. As well as looking fantastic, these bifolding doors will also provide your Falmouth home with exceptional thermal performance and security! They really will give you a wide range of benefits that will improve your property.
Our aluminium bifold doors are constructed to the highest standards, ensuring that you get maximum long term performance and style. Read on to find out more about these fantastic sliding doors and what they can do for your Falmouth home.

Luxurious Entrance to Your Garden
Aluminium bifold doors offer a luxurious entrance to your garden that you will appreciate for many years to come. They open in a concertina motion, maximising the space in your home and creating a seamless link between the indoors and outdoors.
They can be tailored to suit you, with a range of panel options, allowing our aluminium bifold doors to be adapted to any space. You can also customise the colour finish, choosing from an impressive variety of options.
Create a focal point in your home with a bright, bold finish, or complement your property by choosing more muted colours to blend in with your home. Our aluminium bifold doors are even available in dual colours, so that you can have an external shade to suit your property and an internal colour that will work with your interior décor.
Outstanding Energy Efficiency
Your new aluminium bifold doors will enhance the energy efficiency of your Falmouth home. We supply and fit the outstanding range of Deceuninck aluminium sliding doors, renowned for their high quality and cutting edge design.
You will benefit from an exceptional sealant fitted around the perimeter of your door, ensuring an air seal within the double glazed door. This will ensure that your Falmouth home is protected from draughts and cold air.
This is then enhanced by the highest quality glass, which is carefully fitted to our aluminium bifold doors. This superb glazing successfully traps a layer of air, creating a thermal barrier and minimising cold air transfer.
Unrivalled Security
Gone are the days when sliding doors were considered to be easy entry points for burglars, our modern aluminium bifold doors are instead, exceptionally secure.
The robust aluminium profile is almost impossible to break, making these double glazed doors incredibly strong. This strength is reinforced by toughened glass and the very latest stainless steel locks, specifically designed for bifold doors.
Your Falmouth home will be protected against even the most determined intruders when you choose our aluminium bifolding doors.

An Eco-Friendly Home Improvement
One of the greatest features of aluminium bifold doors is the superb eco-friendly qualities they offer. Firstly, you will benefit from a minimised carbon footprint thanks to the excellent energy efficiency, which could even help your EPC rating.
On top of this, there is the environmentally qualities of aluminium itself. This fantastic material can be recycled countless times, never losing its appearance or its strength. Aluminium is a product that can be endlessly repurposed and still provide the most exceptional standards of performance.
No other sliding door equals the environmentally friendly features of our aluminium bifold doors in Falmouth.
An Enhanced Experience of Your Home
Of course, the most popular feature of aluminium bifold doors is the enhanced experience you gain of your Falmouth home. The beauty of these doors lies in the seamless connection they create between the indoors and outdoors.
Whether you enjoy entertaining, inviting over neighbours and friends for parties and barbeques, or you simply like to relax in a stylish space, aluminium bifold doors create a unique opportunity. They come in a variety of low thresholds, enabling easy access too.
Enjoy the combination of home and garden, as when these double glazed doors are open, they take up such minimal space, it is as if you have one great living area.
When closed, the slimline frame ensures that your aluminium bifold doors provide superb views and excellent access to natural light. You aluminium bifold doors will offer a year round benefit to your home and lifestyle.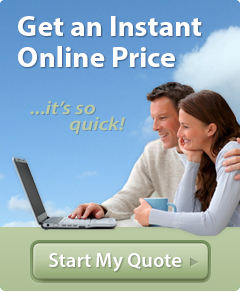 Aluminium Bifold Door Prices Falmouth
We would love to hear from you, so please do get in touch with any questions you may have about our aluminium bifold doors in Falmouth. Our experts will give you advice and guidance, with no hard sell. We do not employ salesmen at Cornwall Window Centre!
If you would prefer to simply get an aluminium bifold doors quote, you can have instant access to our competitive prices through our online quote calculator. It's easy to use and will give you a tailored aluminium bifold doors price for your Falmouth home improvements in just a matter of minutes.