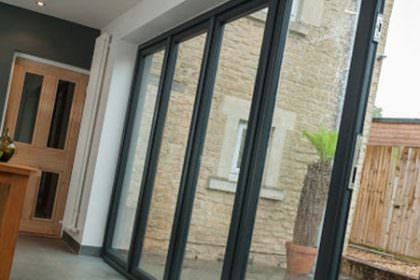 Experience Your Camborne Home in New Ways with Aluminium Bifold Doors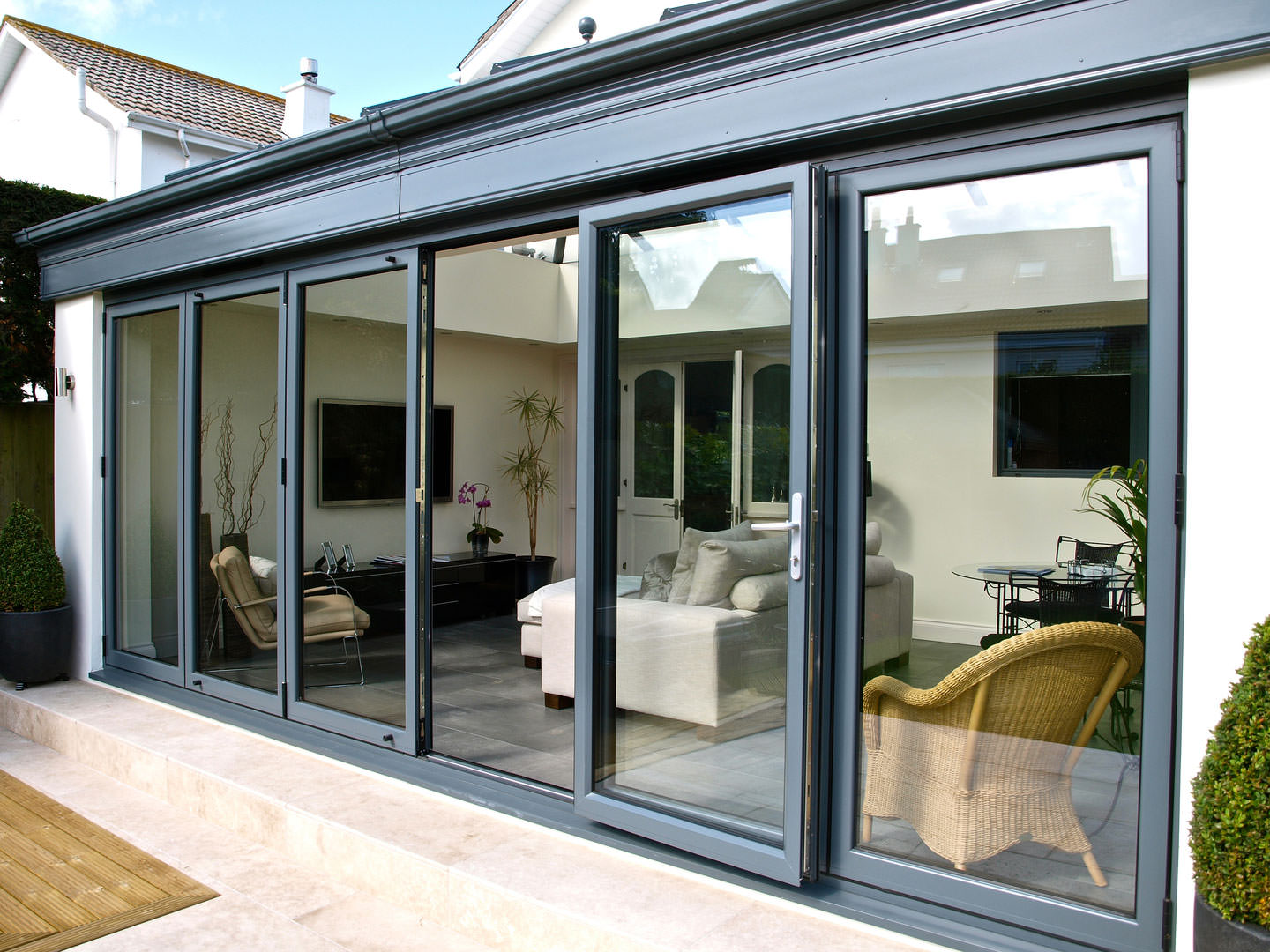 Creating a stunning entrance to your garden with aluminium bifold doors in Camborne will give you a whole new experience of your home. You will be able to enjoy an enhanced living space, one which combines the outdoors with the indoors, and gives you a fantastic lifestyle.
Whether you enjoy entertaining guests with social gatherings, or you love the peace and tranquillity of your garden, relaxing in solitude, aluminium bifold doors will enable you to do these things easily and effectively, giving you a superb open living experience.
Here at Cornwall Window Centre, we know that aluminium bifold doors will enhance every aspect of your Camborne home and your lifestyle, so we have written this guide to the brilliant benefits and features of these spectacular sliding doors to help you with your home improvements decision.
Stunning Style
Our aluminium bifolding doors are manufactured by Deceuninck, ensuring that you not only get fantastic all round performance, but also stunning style.
The slim, streamlined aluminium frame is designed to ensure you get maximum benefit from your views, so even on wintry days, when it's not possible to sit outside, you will be able to enjoy the outdoors from the comfort of your home through the wall of almost uninterrupted glass.
You will also appreciate the enhanced natural light coming into your home. On dull days, your home will still feel airy and you will benefit from the maximum amount of natural light available.
One of the most impressive features is the colour customisation options. Your Camborne home will be enhanced with the sheer beauty of these doors, tailored to reflect your tastes and your property's style. Choose from a vast array of colour finishes and turn you're aluminium bifold door into a feature, a focal point that attracts the eye using bright and bold shades. If you prefer, you can opt for a more traditional colour, enabling your door to blend in with your home.
These amazing bifold doors are even available in dual colour, so that you can have an outer colour that suits the exterior of your home and an inner finish that complements your interior décor.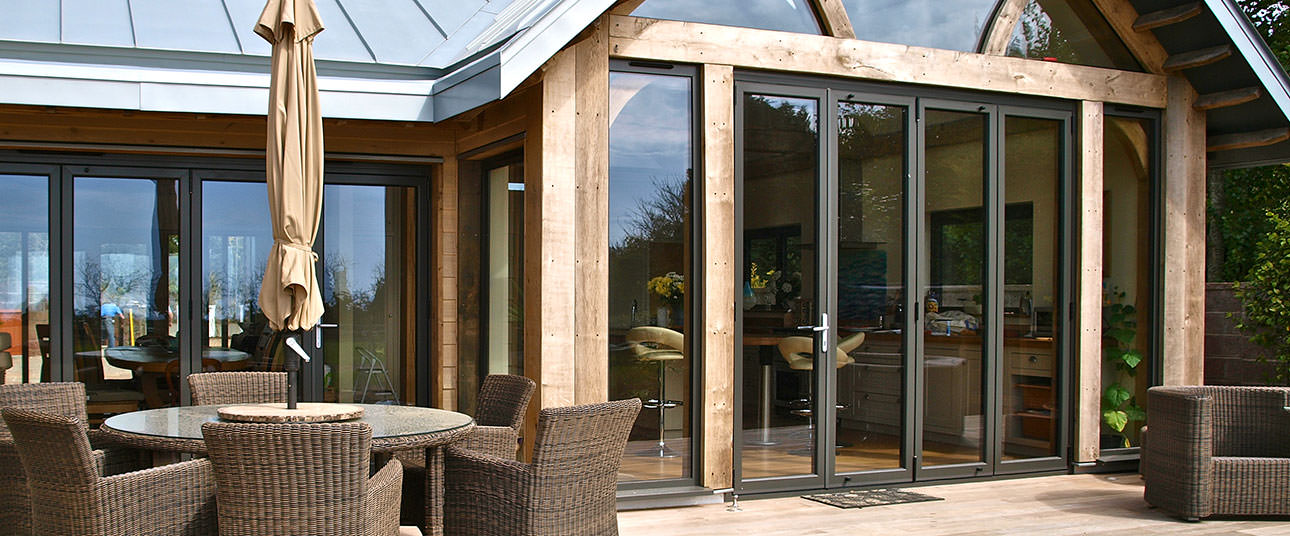 Fantastic Energy Efficiency
The Deceuninck design is cutting edge, using the very latest advances in double glazing to ensure our aluminium bifold doors provide fantastic energy efficiency.
When constructing our aluminium bifold doors for your Camborne home, we fit an exceptionally high quality sealant around the perimeter of door, ensuring that there is an air seal within the double glazed door. This works to eliminate draughts, keeping cold air outside of your home.
This is then enhanced by us using outstanding glass for our aluminium bifold doors. We carefully fit the glass to ensure that a layer of air is trapped within which minimises cold air transfer and creates a thermal barrier.
Our aluminium bifold doors will work to keep your Camborne home warm on even the coldest of days.
Incredible Security
Sliding doors have a history of being easy entry points for intruders, but not so with our aluminium bifold doors. Your Camborne home will be safe and secure, as our bifolding doors are a high security choice.
The slim aluminium frame is incredibly strong, as aluminium is an inherently strong material that is almost impossible to break. This is then enhanced by toughened glass and state of the art stainless steel locks.
You can be confident that your Camborne home is thoroughly protected when you choose our outstanding aluminium bifold doors.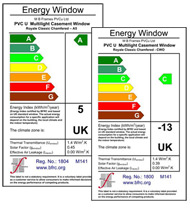 Eco-Friendly Choice
Aluminium bifold doors are an environmentally friendly home improvement. Not only will they help to minimise your carbon footprint through the great energy efficiency, they are also fantastically recyclable.
In fact, aluminium is an endlessly recyclable material. No matter how many times it is repurposed, it will never lose its appearance or strength, making it one of the most eco-friendly double glazing options available.
Versatile Design to Suit You
Aluminium bifold doors are a great choice for versatility. You can select from a wide range of configuration options, enabling you to open your doors in almost any way you want. The concertina fording motion can begin on the left, the right, in the centre or anywhere in between. Whatever suits your home best, it will be possible with our aluminium bifold doors.
You can also choose the number of panels in your door, making them the perfect option for any space. Select from 2 to 7 panels to create a bifold door that completely fits your Camborne home perfectly.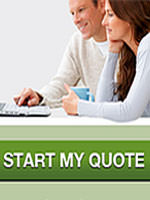 Aluminium Bifold Door Prices Camborne
Our expert team are happy to chat to you about enhancing your Camborne home with aluminium bifold doors.
You can also get an instant bifold doors price by visiting our online quote calculator. It takes just moments to enter your specifications and get a tailored aluminium bifold doors quote in Camborne.