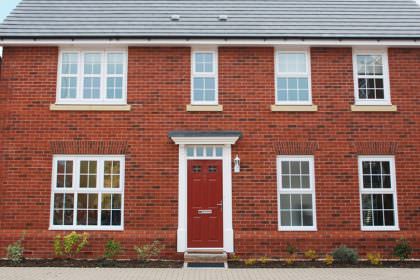 Welcome Your Guests with Stylish Composite Doors in Newquay
Composite doors in Newquay are the most stylish way to welcome your guests. They are simply exquisite, creating a solid and sturdy entrance that is overwhelmingly beautiful.
These spectacular front doors are also high performance, offering fantastic insulation and superior security.
With composite doors, you really do get the best of everything.
Here at Cornwall Windows, we install these sought after doors throughout Newquay, enabling many people to enjoy their beauty and protection.
Our composite doors are truly popular, making a great investment for any homeowner looking to replace their front door.
Read through our guide to composite doors in Newquay and discover the benefits and features they offer for your home improvements.

Indistinguishable from Timber – Quality Composite Doors in Newquay
Our composite doors have the most stunning timber appearance. The wood effect is so realistic, that these doors are indistinguishable from traditional timber doors.
With composite doors, you get all the benefits of this beautiful timber aesthetic combined with the cutting edge technology that makes uPVC so popular.
Our doors are low maintenance, freeing you from costly and time-consuming stripping, sanding, painting and varnishing. They simply need the occasional clean to keep them in perfect condition and operating at optimum levels.
They are also highly efficient and secure, protecting your home from the elements and potential intruders.
With traditional wooden doors, the weather was their adversary, and could damage them, making them split and warp. Composite doors can withstand torrential rain, gale force winds and bitter icy conditions, and they will never be affected.
In fact, composite doors from Cornwall Windows come with a 25-year manufacturer's guarantee on the door leaf, for your complete peace of mind.
Design Your Perfect Composite Doors
Composite doors are designed to meet your requirements. You can choose from a selection of lovely colour finishes, creating a door that perfectly blends in with your property's character.
We also offer state of the art Pilkington Glass, so that you can enhance the individuality of your door design with stylish and practical decorative glazing.
When we install your new composite doors, you can even opt to include stunning sidelights, enabling natural light to flood into your home.
Your new front door in Newquay will be exactly how you want it to be, even down to the hardware and accessories, making composite doors the best option for any property.

High Performance, High Quality with Composite Doors in Newquay
Here at Cornwall Windows, we specialise in composite doors that meet the highest standards. This is why we work alongside the very best manufacturers in the industry.
Our composite doors are crafted with a solid core covered by a robust and durable outer skin. This makes them incredibly strong as well as superb for insulation.
When you are choosing a new front door, one of the central features it needs to provide is security. Our composite doors are almost indestructible, making them far superior than uPVC. We then support this natural security with our impressive locking systems.
Our locking mechanisms feature two hooks, two chisel bolts, a latch and deadbolt. This ensures that even the most persistent burglar will be unable to enter your home, protecting you and your family. This clever structure also ensures that our composite doors provide outstanding insulation.
Your home will be warmer for longer with composite doors, as they block cold air from entering your property, and trap heat within.
This is superb for your finances, as the thermal performance these double glazed doors provide means that you could start using less heating, and as such, your energy costs will be reduced.
The insulating properties of our composite doors in Newquay are also superb for blocking out noise pollution.
In our busy towns, street noise can be really intrusive, however when you choose our front doors, your home will be quieter and more peaceful.
You will be able to relax and rejuvenate without the distraction of traffic and people from outside.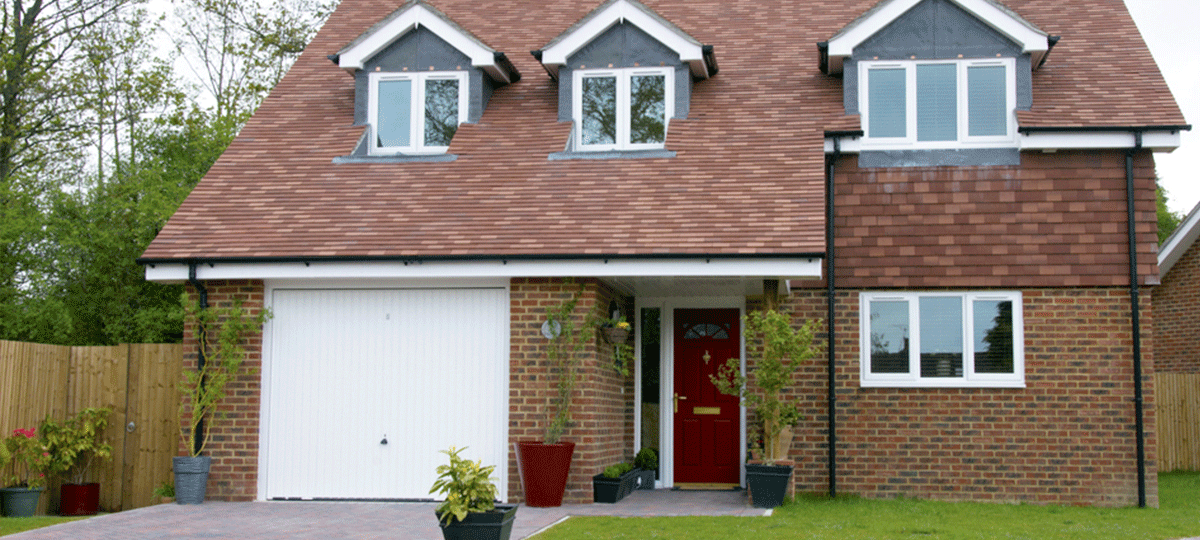 Composite Doors Prices Newquay
Composite doors prices in Newquay are superb, as we offer great value for money to our customers. Our composite doors are tailored to meet your needs and suit your budget.
These long lasting home improvements make a great investment in your home, and they could even benefit your property's EPC rating making it more appealing to future buyers should you wish to sell.
For your tailored guide price, visit our online door designer and create your dream composite door from the options available.
You can also contact us and our friendly team will help you find the perfect composite doors for your Newquay home improvements.