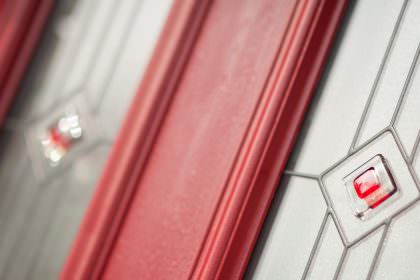 Are you looking to transform the look of your Redruth home? Tired of that old and rickety front door? Spending too much on heating bills from unwanted draughts let in through the cracks of your current front door?
Cornwall Window Centre have got the perfect solution for you and your family in Redruth, with one of our fantastic new composite doors, completely designed to create a long lasting impression of your home whilst providing excellent energy efficiency and security.
High Quality Composite Doors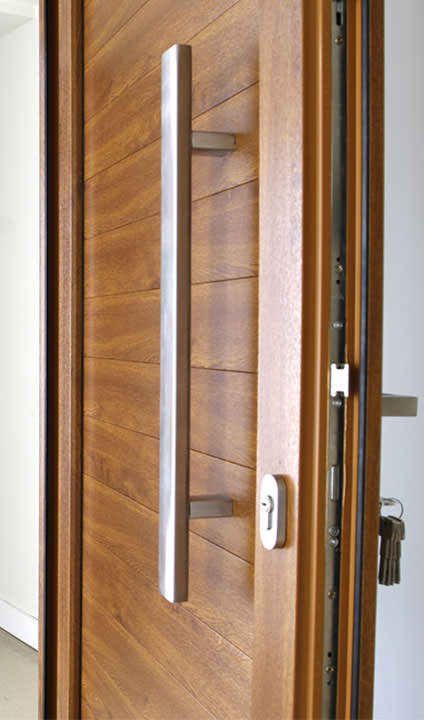 Our high quality composite front doors will give you unparalleled aesthetics, low maintenance and high security, providing many years of fantastic quality and durability.
Our beautiful composite doors require an incredibly low level of maintenance and come pre-coloured to a finish of your choice, meaning you'll never need to re-varnish or re-paint them. This makes our composite doors perfect for the busy Redruth home owner.
What are Composite Doors made from?
So what makes composite doors so different from the rest? Composite doors differ from uPVC and standard timber doors in that they are constructed out of different materials to provide home owners in Redruth with a solid, energy efficient door.
A clever combination of high quality materials means that you can rest assured your new composite front door will give you everything you need and more when it comes to improving the look and feel of your home.
The inner core of our composite doors mostly contains wood combined with other fantastic insulating materials, all of which are completely protected by a weather resistant out skin for complete peace of mind.
High Energy Efficiency
Because our composite front doors are designed and manufactured using the latest uPVC, wood and insulation technology, they are able to offer up to six times more insulation than just a standard uPVC door.
With the combination of materials used to build our composite doors, home owners in Redruth will be left with a much warmer home, especially when the winter months arrive.
Highly Secure
Here at Cornwall Window Centre, it is our number one priority that all our customers throughout Redruth and the surrounding Cornwall area receive only the very best in security and protection for their home.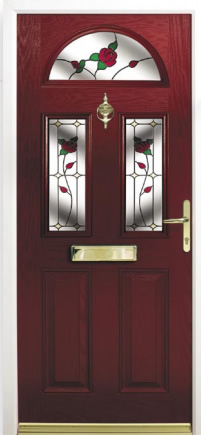 Our composite doors are tested to meet the very highest of industry standards and are always fitted with our most advanced locking systems to give you complete peace of mind.
Because of the materials that our composite doors are built from, they are highly robust and solid making them almost impossible to break into when combined with our incredible locking systems.
Composite Door Prices
If you are looking for a price for a brand new composite front door, then look no further than the Cornwall Window Centre. We can provide you with a quick, free, no obligation quote with our very own online price generator!
It's quick, it's easy and you'll have yourself a guide price for your new composite door in no time at all. What's more you can create as many quotes as you like with as many customisation options as you can possibly think of!
Contact Cornwall Window Centre
For more information on our composite doors in Redruth then do not hesitate to get in touch with the team here at Cornwall Window Centre. Our incredibly knowledgeable team are always here to help no matter what your question or query may be, whether it's about our amazing composite doors or one of our other excellent products!